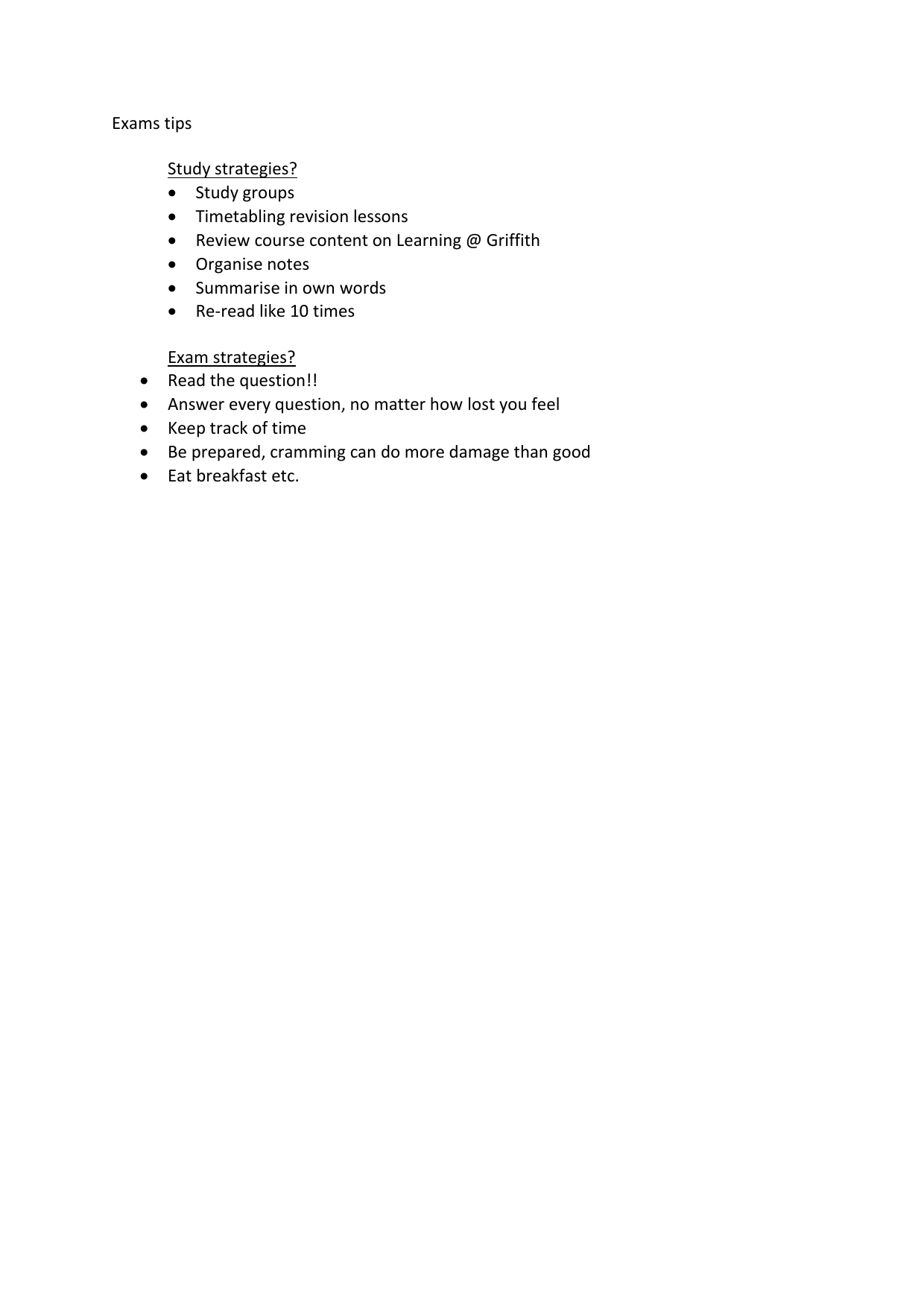 Exams tips
Study strategies?
 Study groups
 Timetabling revision lessons
 Review course content on Learning @ Griffith
 Organise notes
 Summarise in own words
 Re-read like 10 times





Exam strategies?
Read the question!!
Answer every question, no matter how lost you feel
Keep track of time
Be prepared, cramming can do more damage than good
Eat breakfast etc.