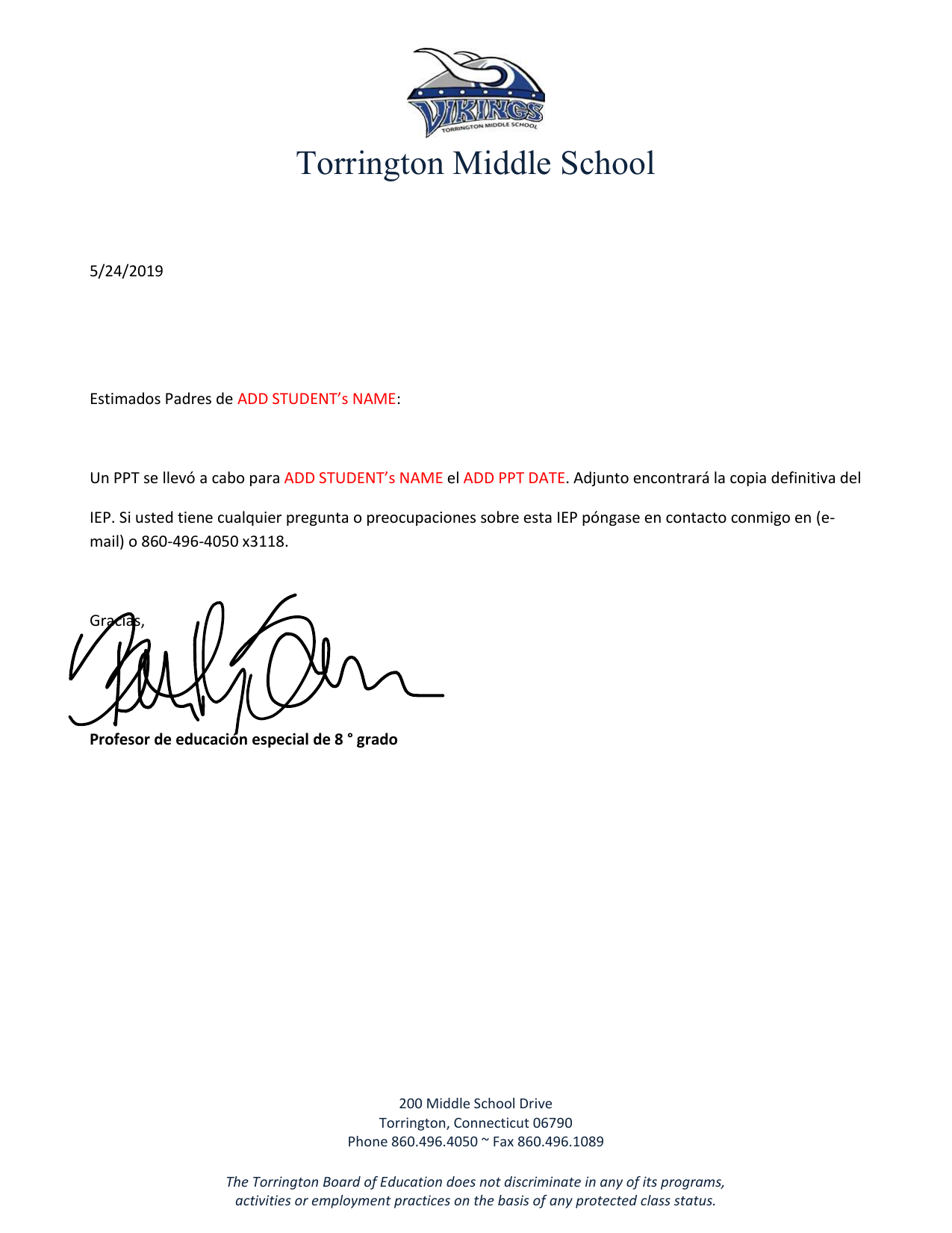 Torrington Middle School
5/24/2019
Estimados Padres de ADD STUDENT's NAME:
Un PPT se llevó a cabo para ADD STUDENT's NAME el ADD PPT DATE. Adjunto encontrará la copia definitiva del
IEP. Si usted tiene cualquier pregunta o preocupaciones sobre esta IEP póngase en contacto conmigo en (email) o 860-496-4050 x3118.
Gracias,
Profesor de educación especial de 8 ° grado
200 Middle School Drive
Torrington, Connecticut 06790
Phone 860.496.4050 ~ Fax 860.496.1089
The Torrington Board of Education does not discriminate in any of its programs,
activities or employment practices on the basis of any protected class status.