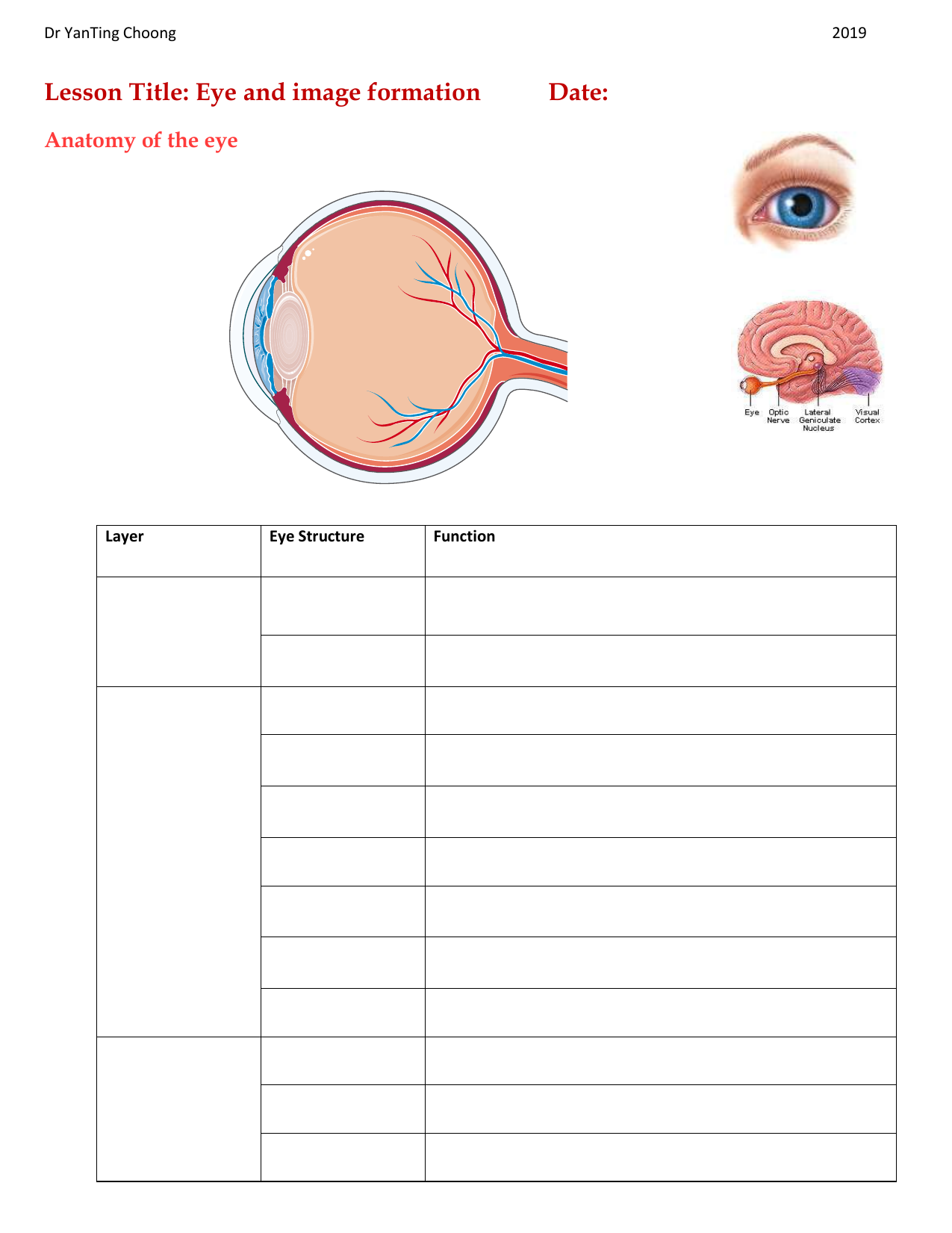 Dr YanTing Choong
2019
Lesson Title: Eye and image formation
Anatomy of the eye
Layer
Eye Structure
Function
Date:
Dr YanTing Choong
2019
Lenses and light rays
1. What is the shape of this lens? (1)
2. What does it do to the light rays? (2)
3. What kind of lens do we have in the eye? (1)
Image Formation
Draw the how light rays from the object (candle) enters the eye and is projected onto the retina
• To form an image on the
, light needs to be bent or
• The bending of a light ray is known as
.
• In the eye, this first refraction happens at the
• The second refraction happens at the
• The light is bent to a point that converges at the
detected.
• The
where image is
.
.
.
of the eye, where it is
then sends the information to the visual cortex,
.