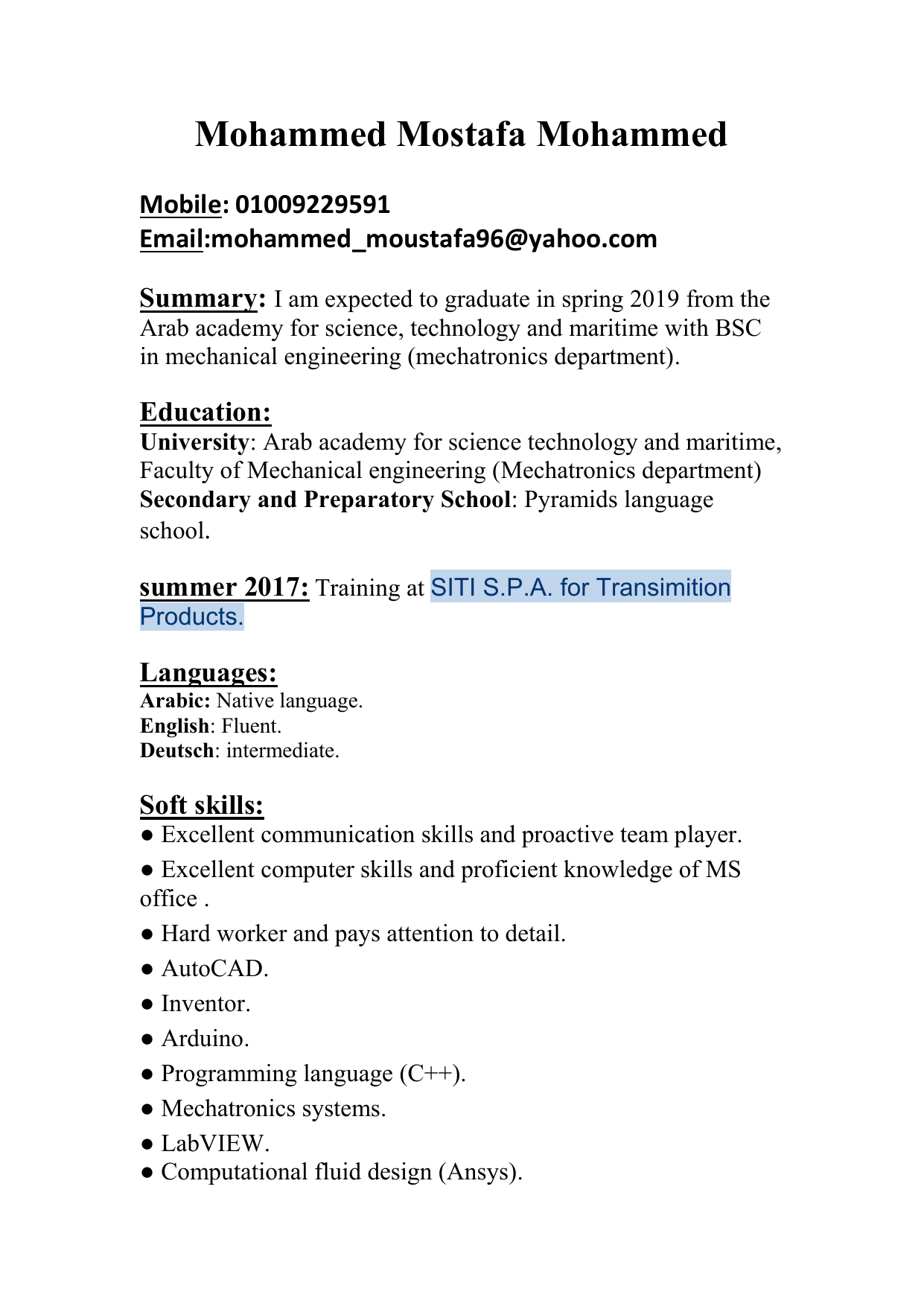 Mohammed Mostafa Mohammed
Mobile: 01009229591
Email:[email protected]
Summary: I am expected to graduate in spring 2019 from the
Arab academy for science, technology and maritime with BSC
in mechanical engineering (mechatronics department).
Education:
University: Arab academy for science technology and maritime,
Faculty of Mechanical engineering (Mechatronics department)
Secondary and Preparatory School: Pyramids language
school.
summer 2017: Training at SITI S.P.A. for Transimition
Products.
Languages:
Arabic: Native language.
English: Fluent.
Deutsch: intermediate.
Soft skills:
● Excellent communication skills and proactive team player.
● Excellent computer skills and proficient knowledge of MS
office .
● Hard worker and pays attention to detail.
● AutoCAD.
● Inventor.
● Arduino.
● Programming language (C++).
● Mechatronics systems.
● LabVIEW.
● Computational fluid design (Ansys).
Interests:
 Sports (football - basketball - swimming).
 Travelling.
Personal Data:




Nationality: Egyptian.
Date of birth: July, 1th, 1996.
Status: Single.
Military status: Postponed.