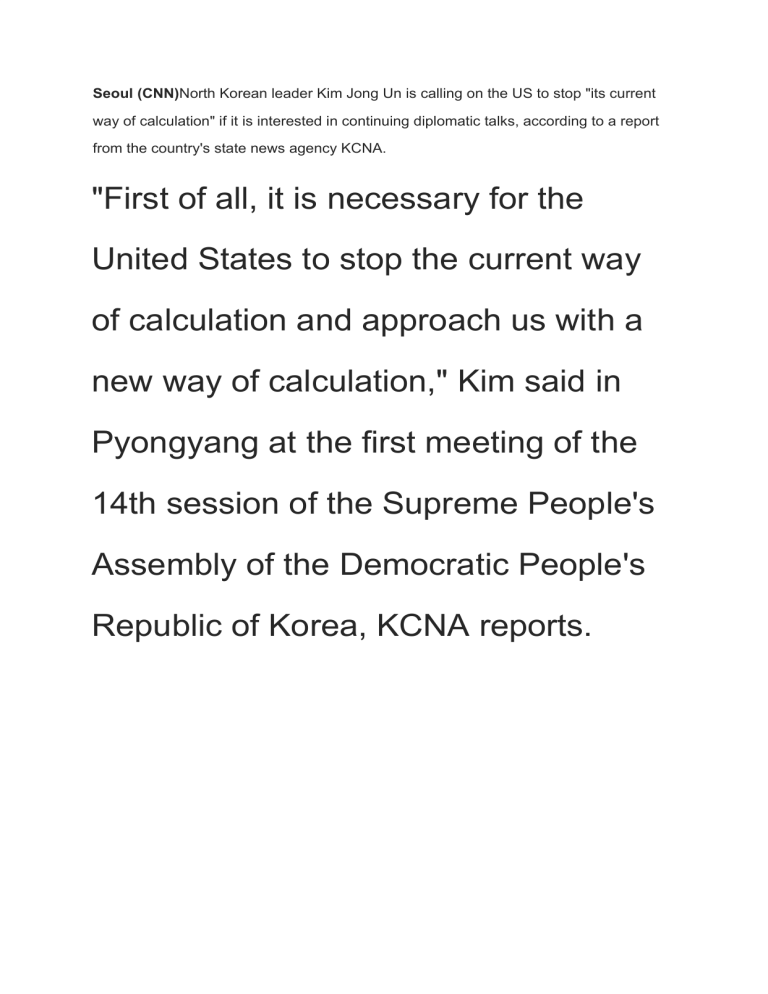 Seoul (CNN)​North Korean leader Kim Jong Un is calling on the US to stop "its current
way of calculation" if it is interested in continuing diplomatic talks, according to a report
from the country's state news agency KCNA.
"First of all, it is necessary for the
United States to stop the current way
of calculation and approach us with a
new way of calculation," Kim said in
Pyongyang at the first meeting of the
14th session of the Supreme People's
Assembly of the Democratic People's
Republic of Korea, KCNA reports.
"What is obvious is that if the United
States sticks to the current political
way of calculation, the prospects for
problem solving will be dark and very
dangerous."
In February, President Donald Trump
cut short his Hanoi, Vietnam, summit
with Kim with no joint agreement or
statement after Kim insisted all US
sanctions be lifted from his country.
Since the tense summit, North Korea
has threatened​ to suspend
denuclearization talks with the United
States.