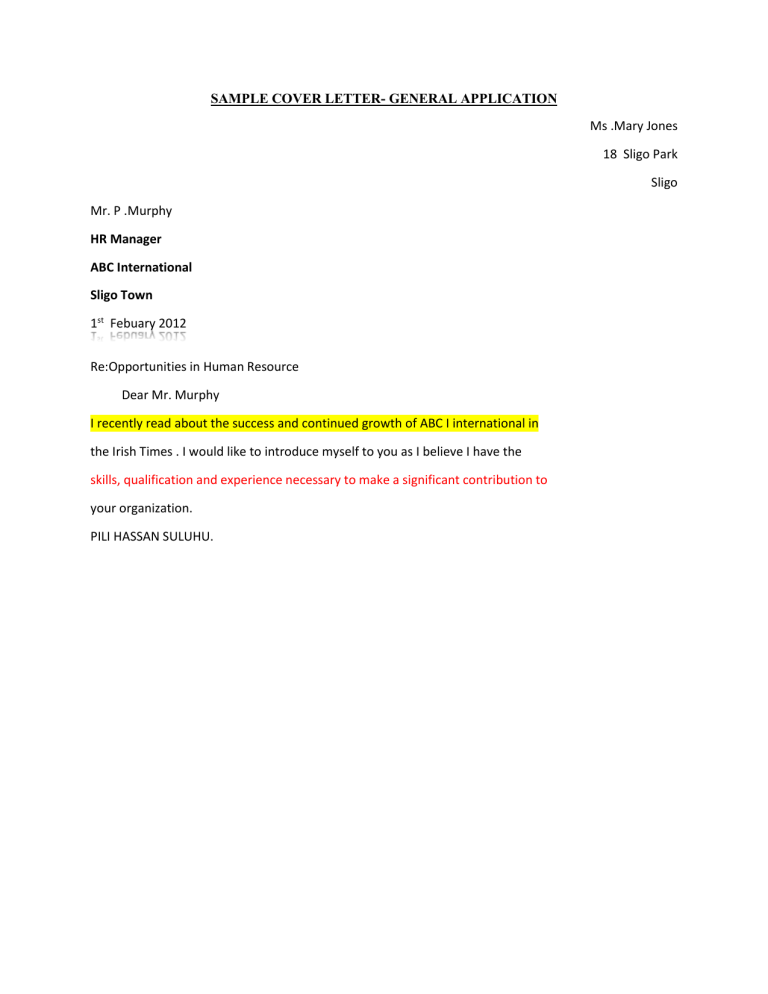 SAMPLE COVER LETTER- GENERAL APPLICATION
Ms .Mary Jones
18 Sligo Park
Sligo
Mr. P .Murphy
HR Manager
ABC International
Sligo Town
1st Febuary 2012
Re:Opportunities in Human Resource
Dear Mr. Murphy
I recently read about the success and continued growth of ABC I international in
the Irish Times . I would like to introduce myself to you as I believe I have the
skills, qualification and experience necessary to make a significant contribution to
your organization.
PILI HASSAN SULUHU.