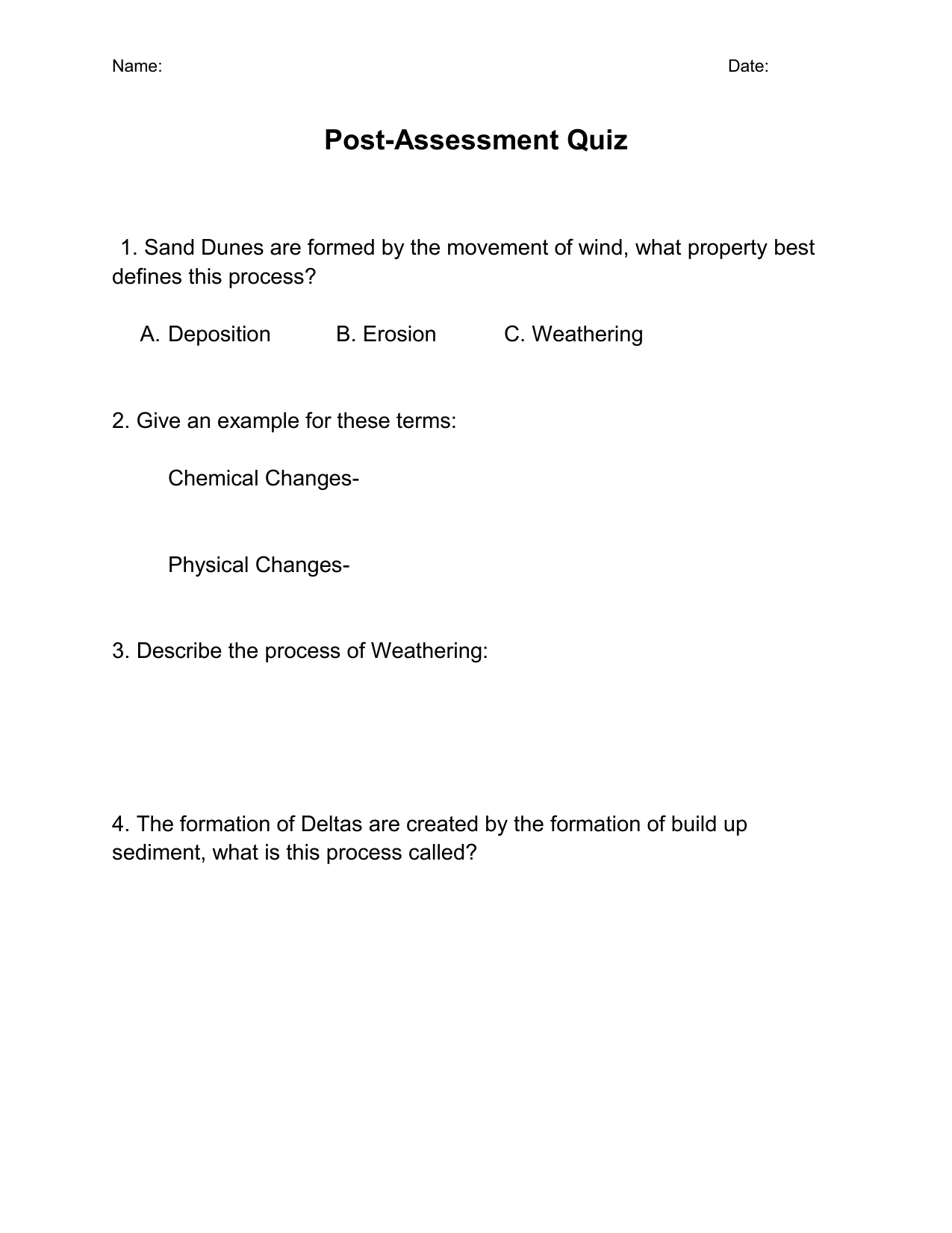 Name:
Date:
Post-Assessment Quiz
1. Sand Dunes are formed by the movement of wind, what property best
defines this process?
A. Deposition
B. Erosion
C. Weathering
2. Give an example for these terms:
Chemical Changes-
Physical Changes-
3. Describe the process of Weathering:
4. The formation of Deltas are created by the formation of build up
sediment, what is this process called?