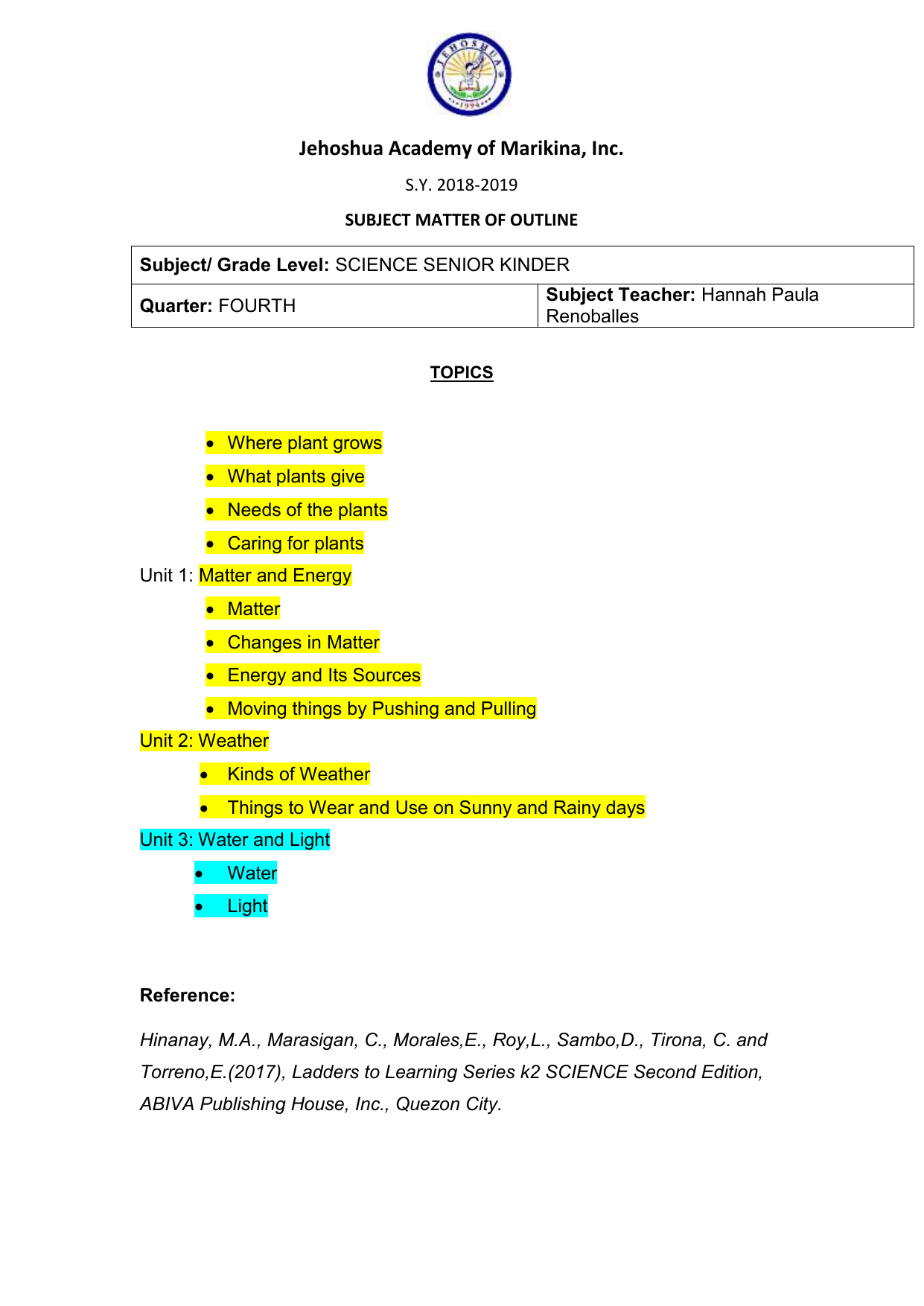 Jehoshua Academy of Marikina, Inc.
S.Y. 2018-2019
SUBJECT MATTER OF OUTLINE
Subject/ Grade Level: SCIENCE SENIOR KINDER
Subject Teacher: Hannah Paula
Renoballes
Quarter: FOURTH
TOPICS
 Where plant grows
 What plants give
 Needs of the plants
 Caring for plants
Unit 1: Matter and Energy
 Matter
 Changes in Matter
 Energy and Its Sources
 Moving things by Pushing and Pulling
Unit 2: Weather

Kinds of Weather

Things to Wear and Use on Sunny and Rainy days
Unit 3: Water and Light

Water

Light
Reference:
Hinanay, M.A., Marasigan, C., Morales,E., Roy,L., Sambo,D., Tirona, C. and
Torreno,E.(2017), Ladders to Learning Series k2 SCIENCE Second Edition,
ABIVA Publishing House, Inc., Quezon City.