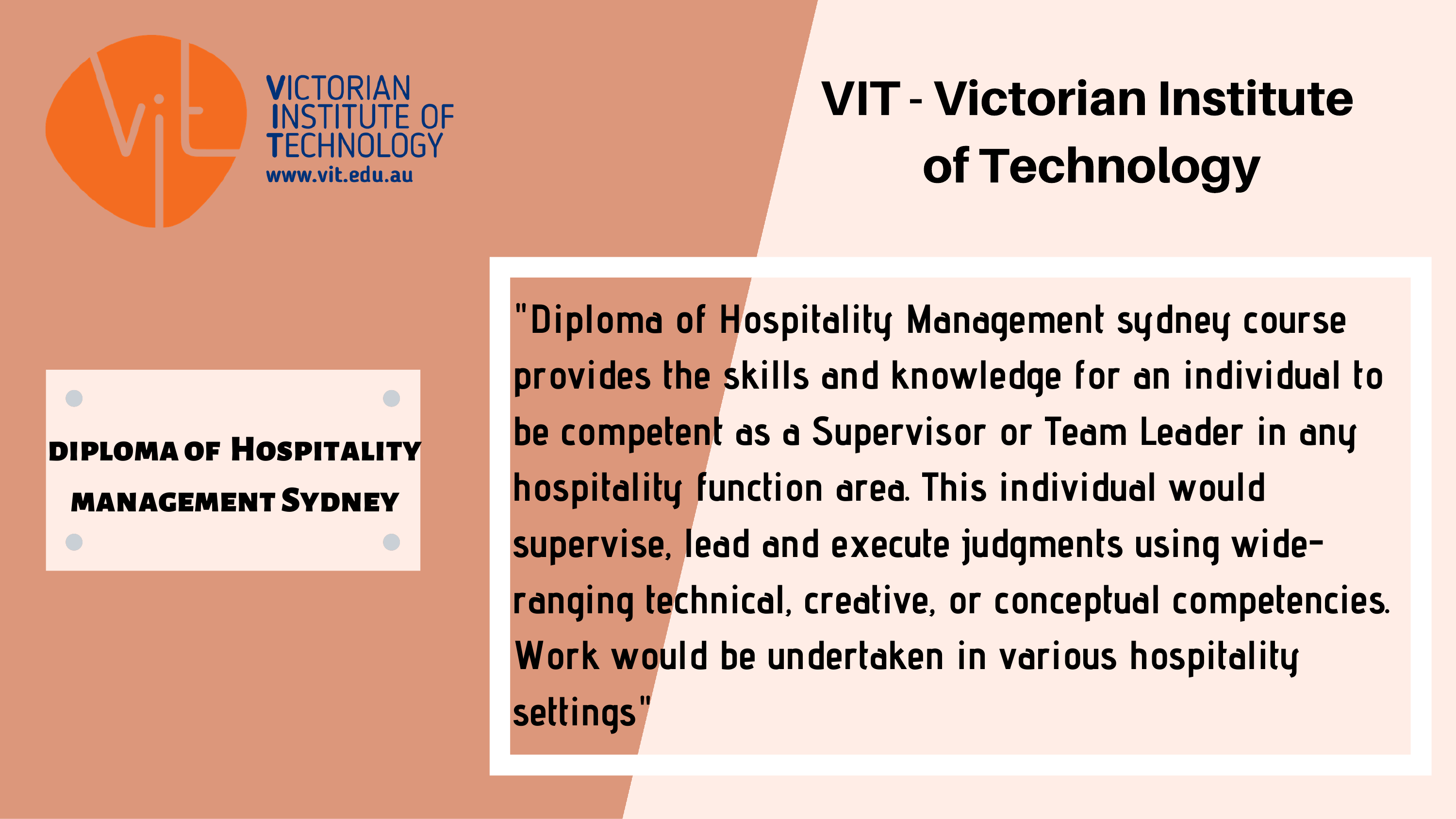 VIT - Victorian Institute
of Technology
diploma of Hospitality
management Sydney
"Diploma of Hospitality Management sydney course
provides the skills and knowledge for an individual to
be competent as a Supervisor or Team Leader in any
hospitality function area. This individual would
supervise, lead and execute judgments using wideranging technical, creative, or conceptual competencies.
Work would be undertaken in various hospitality
settings"