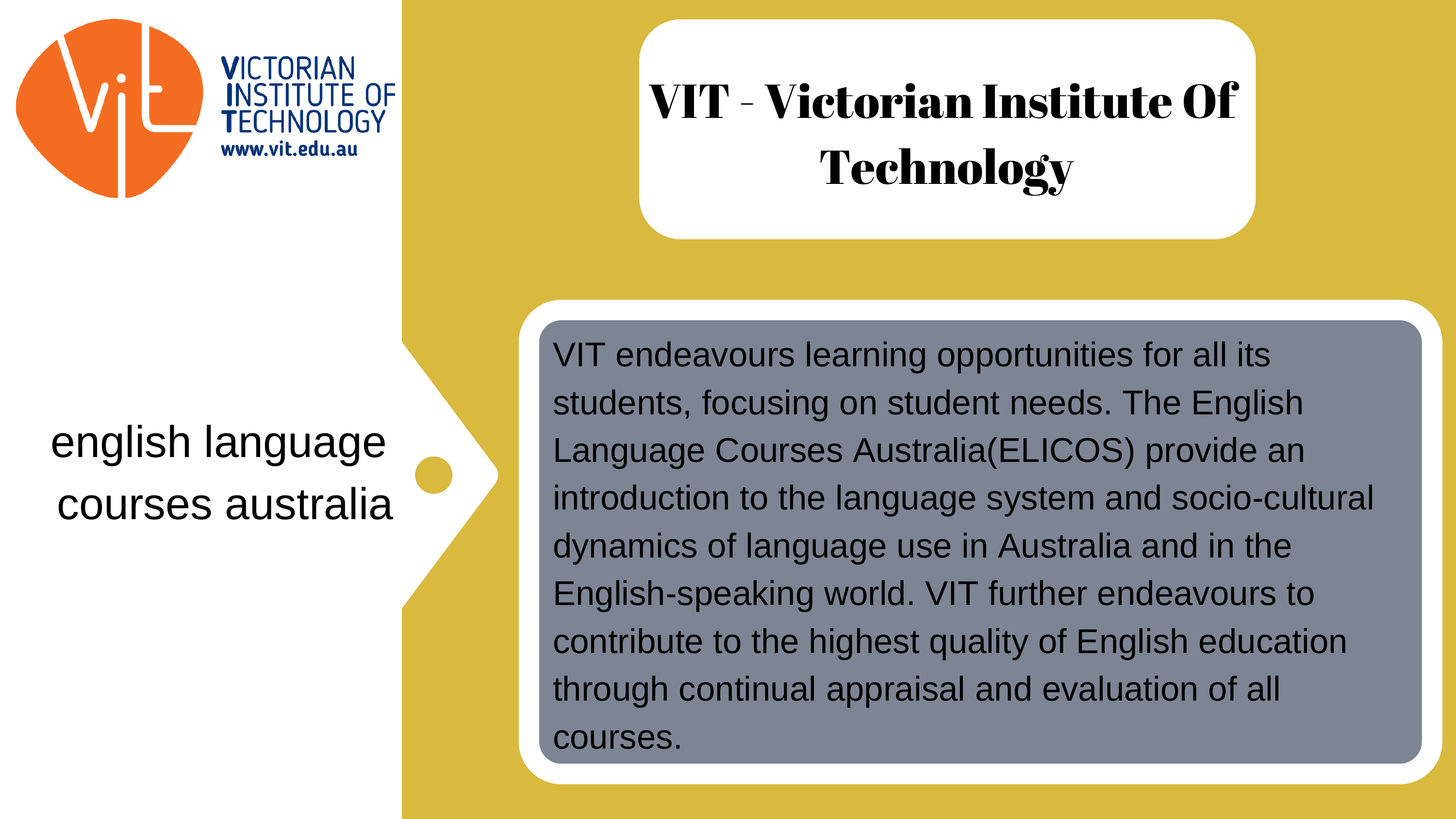 VIT - Victorian Institute Of
Technology
english language
courses australia
VIT endeavours learning opportunities for all its
students, focusing on student needs. The English
Language Courses Australia(ELICOS) provide an
introduction to the language system and socio-cultural
dynamics of language use in Australia and in the
English-speaking world. VIT further endeavours to
contribute to the highest quality of English education
through continual appraisal and evaluation of all
courses.