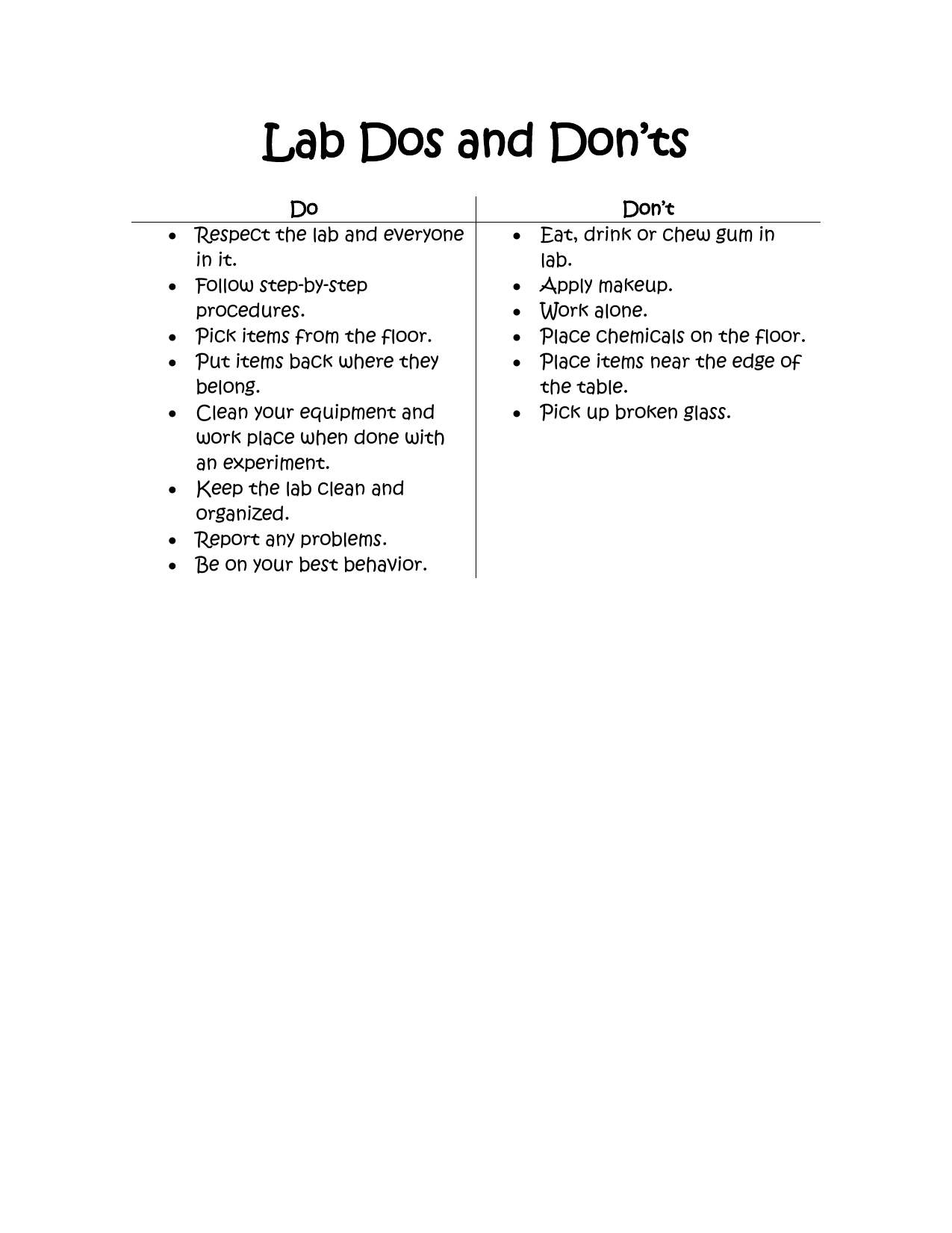 Lab Dos and Don'ts








Do
Respect the lab and everyone
in it.
Follow step-by-step
procedures.
Pick items from the floor.
Put items back where they
belong.
Clean your equipment and
work place when done with
an experiment.
Keep the lab clean and
organized.
Report any problems.
Be on your best behavior.






Don't
Eat, drink or chew gum in
lab.
Apply makeup.
Work alone.
Place chemicals on the floor.
Place items near the edge of
the table.
Pick up broken glass.