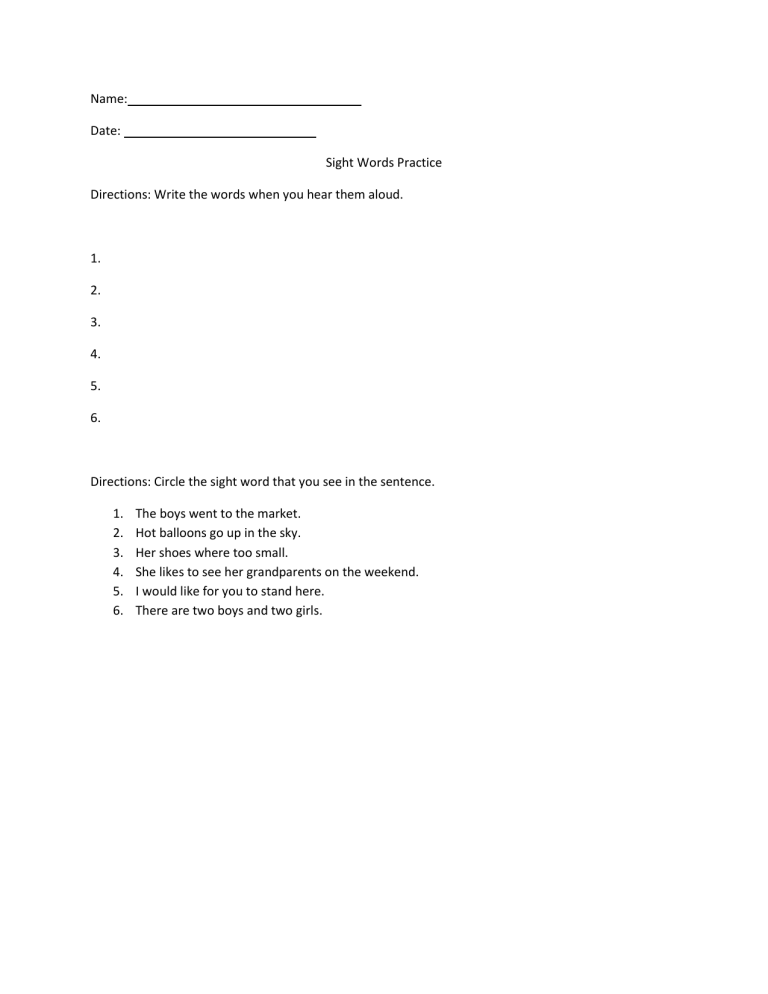 Name:
Date:
Sight Words Practice
Directions: Write the words when you hear them aloud.
1.
2.
3.
4.
5.
6.
Directions: Circle the sight word that you see in the sentence.
1.
2.
3.
4.
5.
6.
The boys went to the market.
Hot balloons go up in the sky.
Her shoes where too small.
She likes to see her grandparents on the weekend.
I would like for you to stand here.
There are two boys and two girls.