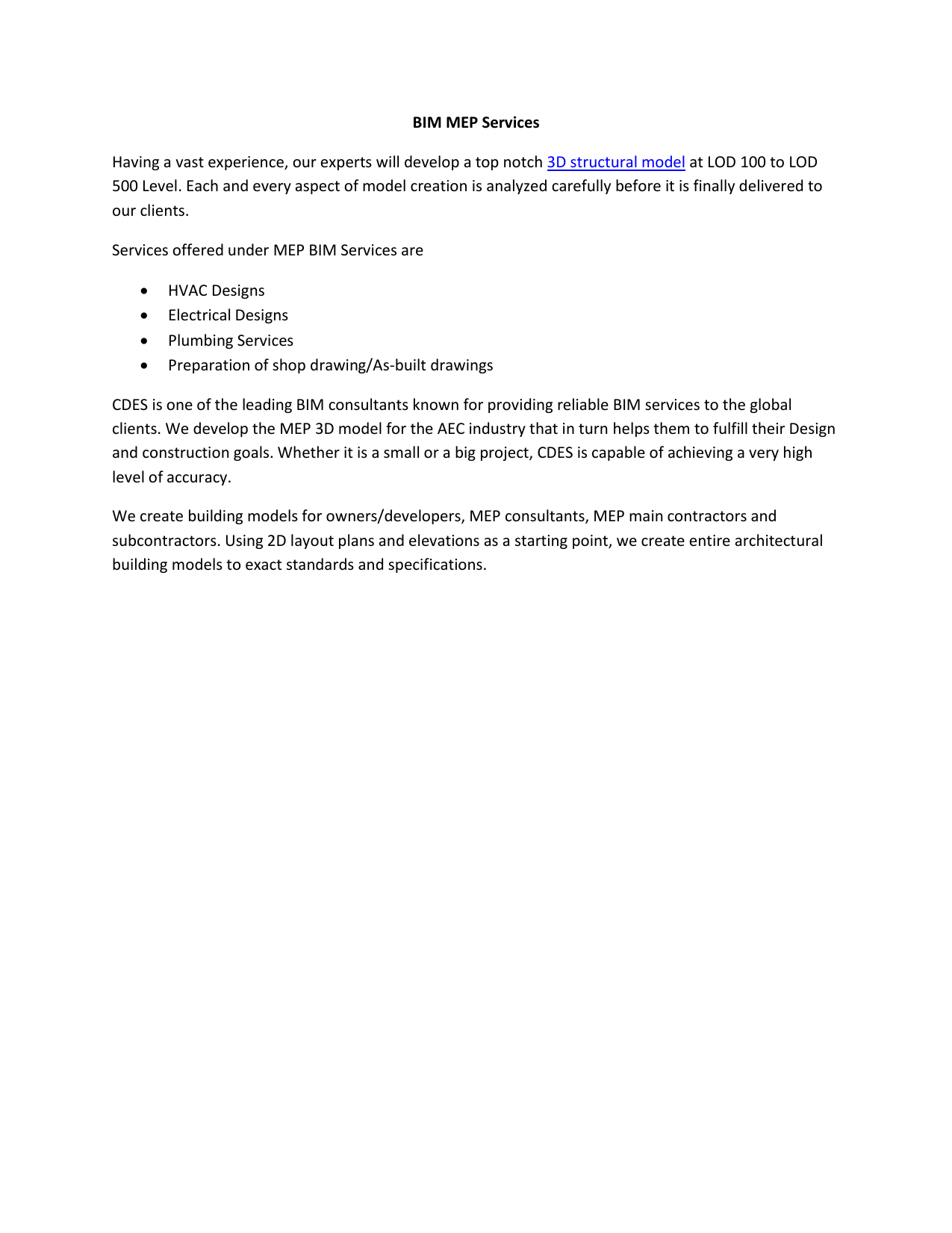 BIM MEP Services
Having a vast experience, our experts will develop a top notch 3D structural model at LOD 100 to LOD
500 Level. Each and every aspect of model creation is analyzed carefully before it is finally delivered to
our clients.
Services offered under MEP BIM Services are




HVAC Designs
Electrical Designs
Plumbing Services
Preparation of shop drawing/As-built drawings
CDES is one of the leading BIM consultants known for providing reliable BIM services to the global
clients. We develop the MEP 3D model for the AEC industry that in turn helps them to fulfill their Design
and construction goals. Whether it is a small or a big project, CDES is capable of achieving a very high
level of accuracy.
We create building models for owners/developers, MEP consultants, MEP main contractors and
subcontractors. Using 2D layout plans and elevations as a starting point, we create entire architectural
building models to exact standards and specifications.