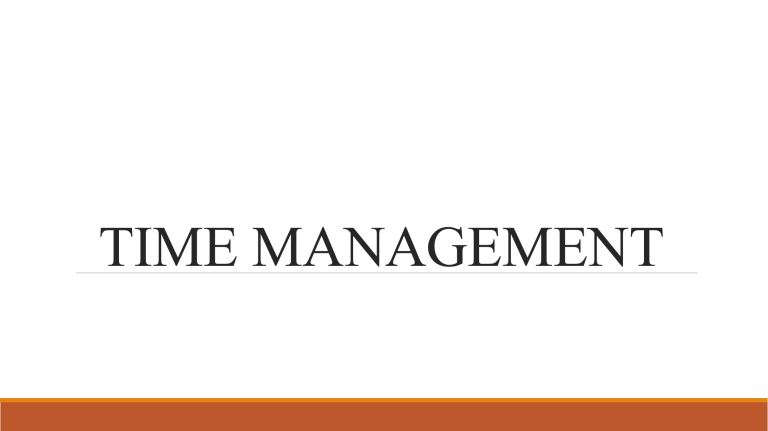 TIME MANAGEMENT
What is Time management
Time management refers to managing time effectively so that the right time is allocated to
the right activity.
What we learnt in training event
Importance of time management
Interpersonal skills
Outline
Problem solve by managing time
How time management behave in our training event
Importance of time management
Time cannot be retrieved. Everyone has same time. TIME IS MONEY.
Time management will help you set up your priorities
Become more successful in your life
Reduction of stress
Improvement of Self-discipline
Interpersonal skills
Interpersonal skills are capabilities to effectively communicate, socialize, connect, and cooperate
with people in life, whether it be an individual or a group.
TYPES OF INTERPERSONAL SKILLS
•Communication skills
•Team work
•Listening
•Problem solving
•Leadership skills
•Time management
MANAGING TIME
Goals, Priorities, and Planning
TO DO Lists
Scheduling Yourself
Delegation
Meetings
Technology
General Advice
How time management behaved in
training event
To present the presentation. We had 1 hour. We divided into 5 members and we presented within
1 hour.
Designing of presentation slides was separated into roles to each person.
The main present was taken by marketing manager and CEO
Problems occur by not managing time
◦ Miss appointments, need to reschedule them late and/or unprepared for
meetings
◦ Volunteer to do things other people should do
◦ Tired/unable to concentrate
◦ Procrastination take place
◦ Deadline will be pass
Own time management in training event
Tried not to Procrastinate
Stay Away From the Bad Distractions
Set Some Boundaries
Prioritized the training event
Help others by preparing there slides within deadline
Problem solve by managing time
Got to be relax and start the work
No stress
No conflicts at the deadline
Patience
Peace within team
No procrastination
Mind relaxed to plan next
TIME MANAGEMENT CONCLUSION
time management is a very important skill to be learned and to be mastered in order to have a
perfect lifestyle. By managing well time management, you will no longer suffer from stress and
your works/tasks will be done on time and with great quality.