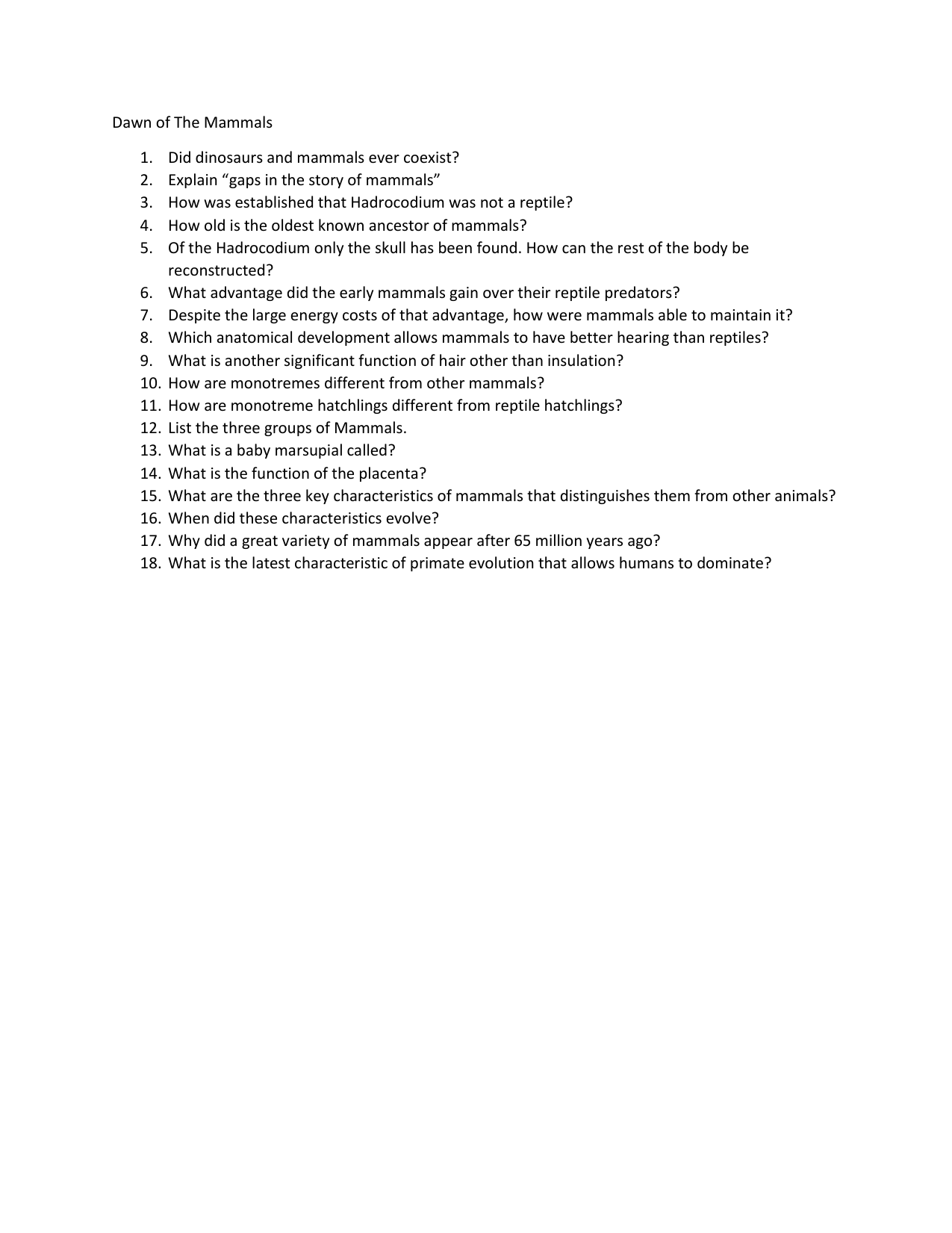 Dawn of The Mammals
1.
2.
3.
4.
5.
6.
7.
8.
9.
10.
11.
12.
13.
14.
15.
16.
17.
18.
Did dinosaurs and mammals ever coexist?
Explain "gaps in the story of mammals"
How was established that Hadrocodium was not a reptile?
How old is the oldest known ancestor of mammals?
Of the Hadrocodium only the skull has been found. How can the rest of the body be
reconstructed?
What advantage did the early mammals gain over their reptile predators?
Despite the large energy costs of that advantage, how were mammals able to maintain it?
Which anatomical development allows mammals to have better hearing than reptiles?
What is another significant function of hair other than insulation?
How are monotremes different from other mammals?
How are monotreme hatchlings different from reptile hatchlings?
List the three groups of Mammals.
What is a baby marsupial called?
What is the function of the placenta?
What are the three key characteristics of mammals that distinguishes them from other animals?
When did these characteristics evolve?
Why did a great variety of mammals appear after 65 million years ago?
What is the latest characteristic of primate evolution that allows humans to dominate?