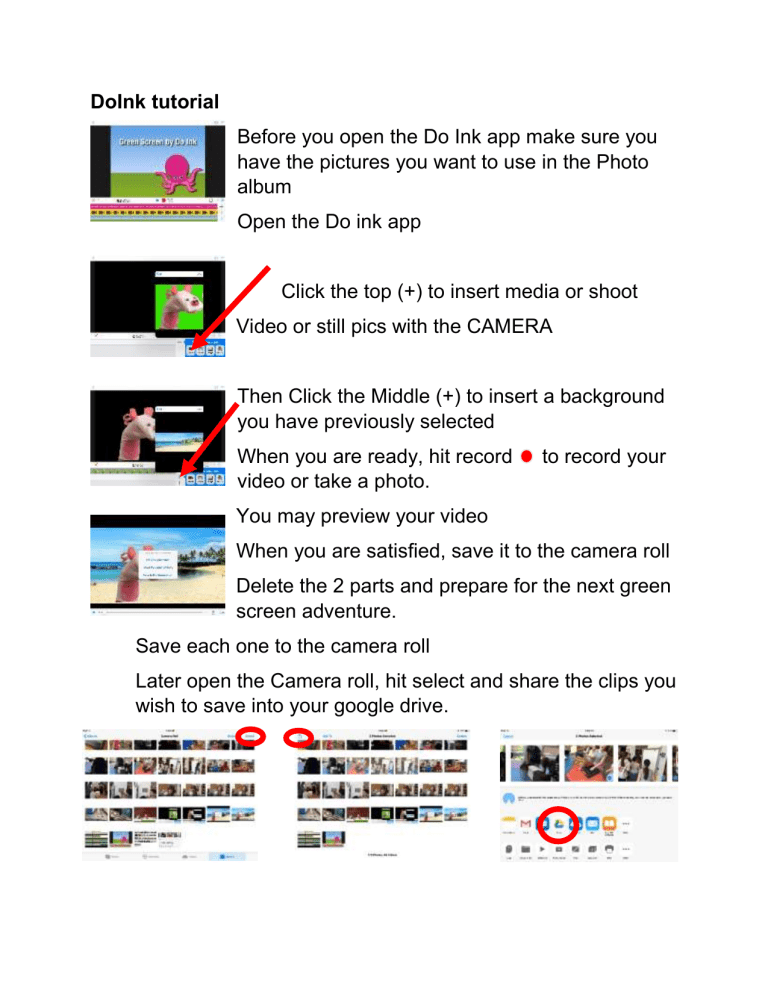 DoInk tutorial
Before you open the Do Ink app make sure you
have the pictures you want to use in the Photo
album
Open the Do ink app
Click the top (+) to insert media or shoot
Video or still pics with the CAMERA
Then Click the Middle (+) to insert a background
you have previously selected
When you are ready, hit record
video or take a photo.
to record your
You may preview your video
When you are satisfied, save it to the camera roll
Delete the 2 parts and prepare for the next green
screen adventure.
Save each one to the camera roll
Later open the Camera roll, hit select and share the clips you
wish to save into your google drive.