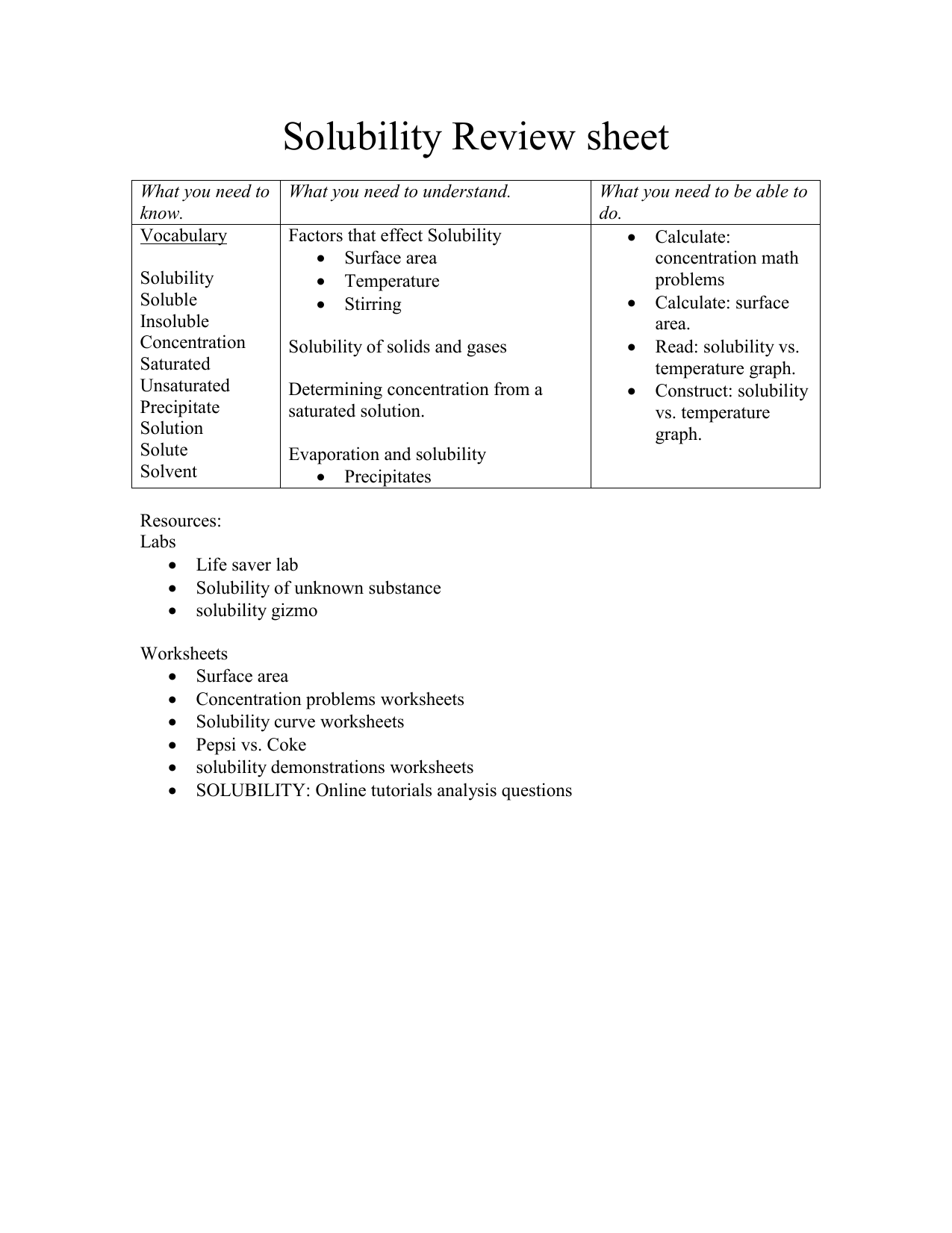 Solubility Review sheet
What you need to What you need to understand.
know.
Vocabulary
Factors that effect Solubility
 Surface area
Solubility
 Temperature
Soluble
 Stirring
Insoluble
Concentration
Solubility of solids and gases
Saturated
Unsaturated
Determining concentration from a
Precipitate
saturated solution.
Solution
Solute
Evaporation and solubility
Solvent
 Precipitates
Resources:
Labs
 Life saver lab
 Solubility of unknown substance
 solubility gizmo
Worksheets
 Surface area
 Concentration problems worksheets
 Solubility curve worksheets
 Pepsi vs. Coke
 solubility demonstrations worksheets
 SOLUBILITY: Online tutorials analysis questions
What you need to be able to
do.
 Calculate:
concentration math
problems
 Calculate: surface
area.
 Read: solubility vs.
temperature graph.
 Construct: solubility
vs. temperature
graph.