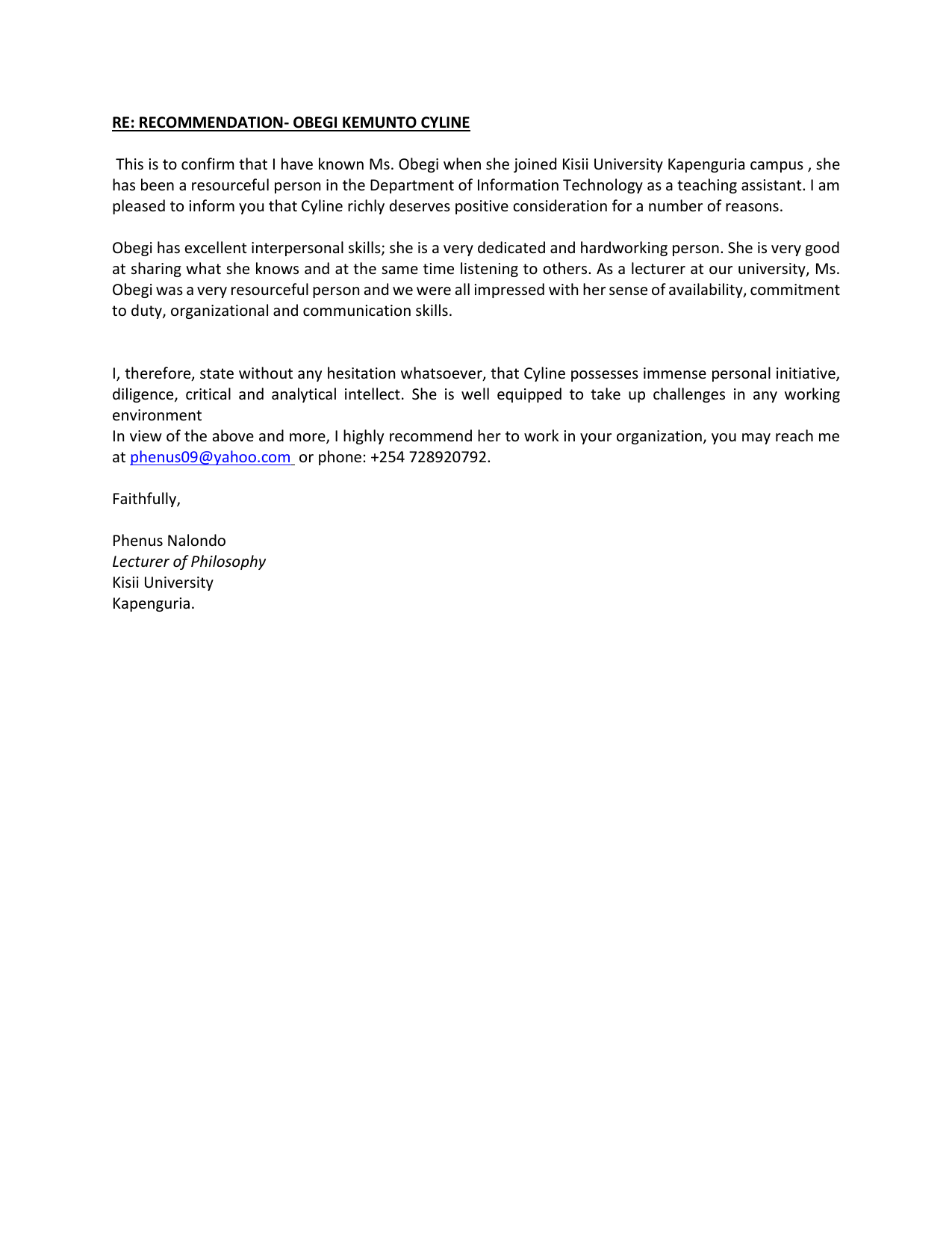 RE: RECOMMENDATION- OBEGI KEMUNTO CYLINE
This is to confirm that I have known Ms. Obegi when she joined Kisii University Kapenguria campus , she
has been a resourceful person in the Department of Information Technology as a teaching assistant. I am
pleased to inform you that Cyline richly deserves positive consideration for a number of reasons.
Obegi has excellent interpersonal skills; she is a very dedicated and hardworking person. She is very good
at sharing what she knows and at the same time listening to others. As a lecturer at our university, Ms.
Obegi was a very resourceful person and we were all impressed with her sense of availability, commitment
to duty, organizational and communication skills.
I, therefore, state without any hesitation whatsoever, that Cyline possesses immense personal initiative,
diligence, critical and analytical intellect. She is well equipped to take up challenges in any working
environment
In view of the above and more, I highly recommend her to work in your organization, you may reach me
at [email protected] or phone: +254 728920792.
Faithfully,
Phenus Nalondo
Lecturer of Philosophy
Kisii University
Kapenguria.