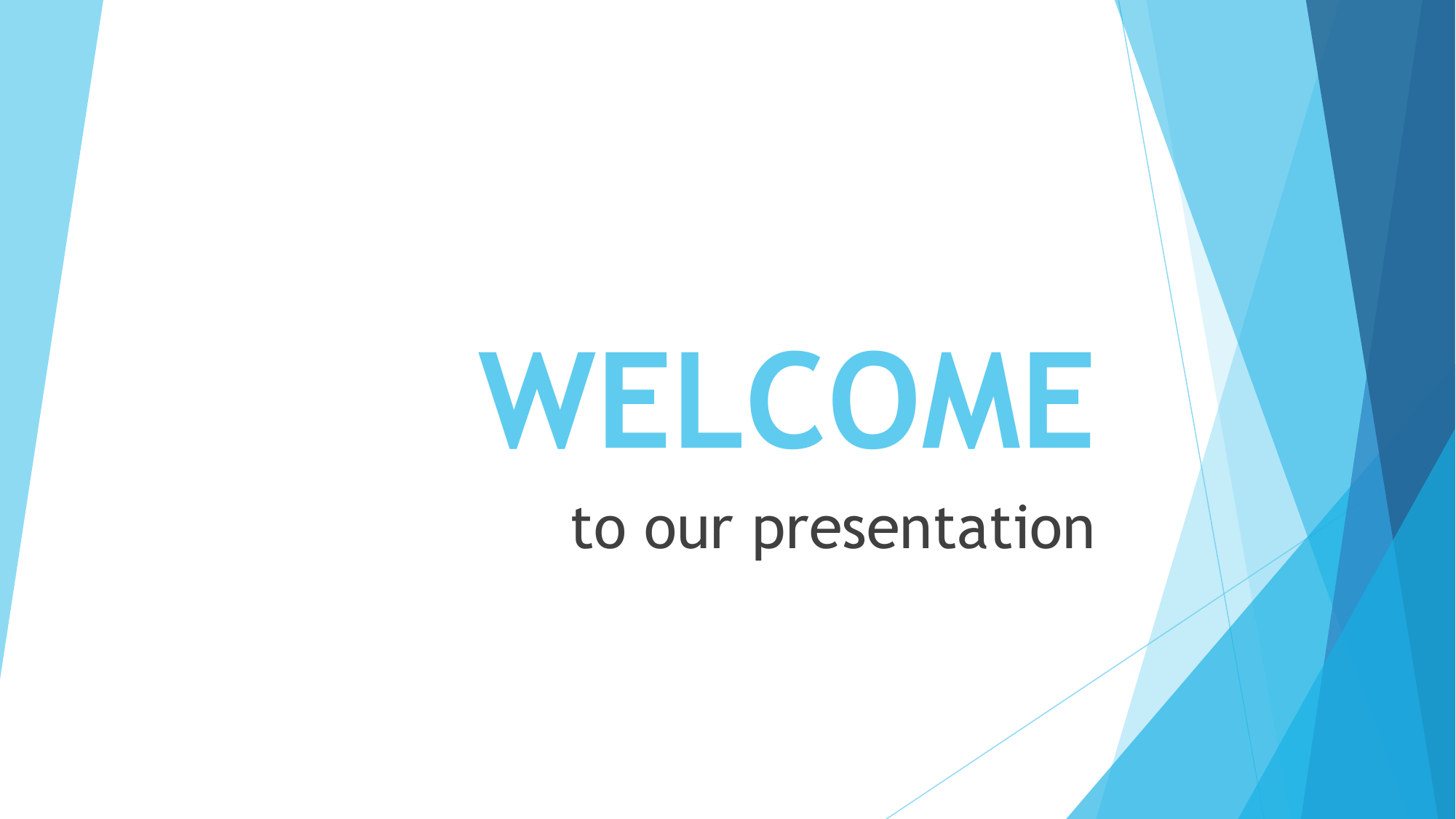 WELCOME
to our presentation
Presentation on
INTRODUCING
COMMUNICATION
OUR TOPICS
 What
Is Communication?
 The
Communication Situation
 The
Communication Cycle
 Importance
Business
of Effective Communication in
WHAT IS COMMUNICATION?
Communication is the process by which information is
transmitted between individuals and organization to get
understanding feedback results.
''Communication is an exchange of facts, ideas, opinions, or
emotions by two or more persons.''
-W. H. Newman & C. F. Summer Jr.
THIS DEFINITION EMPHASIZES
SOME IMPORTANT POINTS

The Process of Communication involves the communication of
ideas.

The ideas should be accurately reproduced in the receiver's
mind.

The transmitter is assured in the accurate replication of the
ideas by feedback.

The purpose of all communication is to elicit action.

Feedback is an essential aspect of communication.
THE COMMUNICATION SITUATION
1.
There is a person (sender or transmitter) desirous of
passing on some information.
2.
There is another person (receiver) to whom the
information is to be passed on.
3.
The receiver partly or wholly understands the message
passed on to him.
4.
The receiver responds to the message and give same kind
of feedback.
THE COMMUNICATION CYCLE
The Transmission of Sender's ideas to the receiver's feedback
or reaction to the sender constitute the communication cycle.
The main steps of this cycle are as follows:
THE COMMUNICATION CYCLE (cont'd)
1. Input
: the information or ideas the sender wants to
give the receiver
2. Channel
: letter, fax, phone call, electronic mail, etc.
3. Message
: the actual message that is sent
4. Output
: the information the receiver gets
5. Feedback
: the receiver's response or non response to the
message
6. Brain drain
: the possibility of misunderstanding at any
step
IMPORTANCE OF EFFECTIVE
COMMUNICATION IN BUSINESS
The importance of communication are two types.
1.
Internal communication
2.
External communication
INTERNAL COMMUNICATION
1.
Business has grown in size. Large business houses have a
number of branches within the country and even abroad.
Effective communication helps to control and maintain the
branches.
2.
Business activity has become extremely complex. Business
activities like planning, production, sales advertising are
handled by different
departments For this internal
communication is important.
3.
Effective communication promotes understanding and
cooperation between the management and the employees,
it helps to bring an atmosphere of mutual trust and
confidence.
EXTERNAL COMMUNICATION
External communication includes communication with the government
agencies and departments on the one hand and distributors, retailers,
individual customers and general public on the other.

GOVERNMENT AGENCIES AND DEPARTMENTS: Business organizations are
required to deal with licensing authorities, foreign trade office, customs
authorities, banks and other financial institutions, income-tax and salestax offices, post offices, transporters, etc.

DISTRIBUTORS, RETAILERS, INDIVIDUAL CUSTOMERS: Modern business is a
highly competitive phenomenon. Each product of common consumption is
available in myriads of brands, not at all of which sell equally well.
Marketing research has revealed that the organizations that can
communicate better can also sell better. Sales are promoted to persuasion
and persuasion is another aspect of communication.
COMMUNICATION SKILL A JOB
REQUIREMENT

Some areas like personnel, public relations, marketing, sales,
labor relations call for exceptional communication skills.

Editors ,writers, teachers, advocates, researchers also need a
Highly developed ability to communicate.

Executives are also expected to make speeches, prepare
pamphlets, brochures, souvenirs and give interviews to the
media in order to project a favorable image of their
organization.

Thus the ability to communicate effectively has become an
important job requirement.
IMPORTANT FACTOR FOR PROMOTIONS

In an article titled what do you mean I can't write?[Harvard
Business Review, May-June 1965], John Fielden lists the ability to
communicate as the most essential requisite for promotion of the
executives.

He ranks this ability higher than such essential attributes as the
capacity for had work , the ability for making sound decisions,
academic qualifications and ambition-drive. And this view is
endorsed by numerous surveys conducted by some American
universities.

In one particular case, a young executive who earned five
promotions in five years ascribed his success to his ability to write
highly persuasive letters and to produce very concise reports.