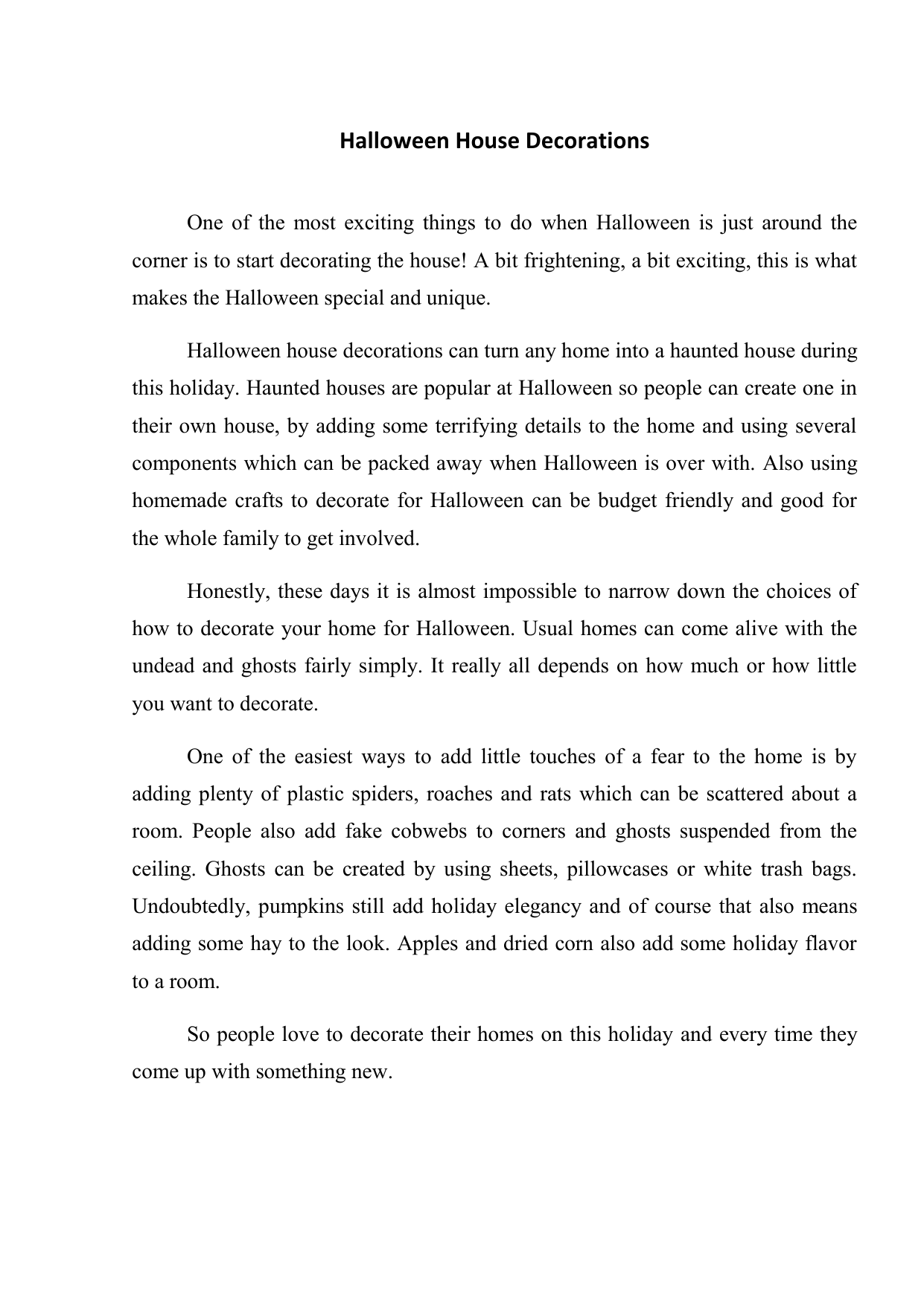 Halloween House Decorations
One of the most exciting things to do when Halloween is just around the
corner is to start decorating the house! A bit frightening, a bit exciting, this is what
makes the Halloween special and unique.
Halloween house decorations can turn any home into a haunted house during
this holiday. Haunted houses are popular at Halloween so people can create one in
their own house, by adding some terrifying details to the home and using several
components which can be packed away when Halloween is over with. Also using
homemade crafts to decorate for Halloween can be budget friendly and good for
the whole family to get involved.
Honestly, these days it is almost impossible to narrow down the choices of
how to decorate your home for Halloween. Usual homes can come alive with the
undead and ghosts fairly simply. It really all depends on how much or how little
you want to decorate.
One of the easiest ways to add little touches of a fear to the home is by
adding plenty of plastic spiders, roaches and rats which can be scattered about a
room. People also add fake cobwebs to corners and ghosts suspended from the
ceiling. Ghosts can be created by using sheets, pillowcases or white trash bags.
Undoubtedly, pumpkins still add holiday elegancy and of course that also means
adding some hay to the look. Apples and dried corn also add some holiday flavor
to a room.
So people love to decorate their homes on this holiday and every time they
come up with something new.