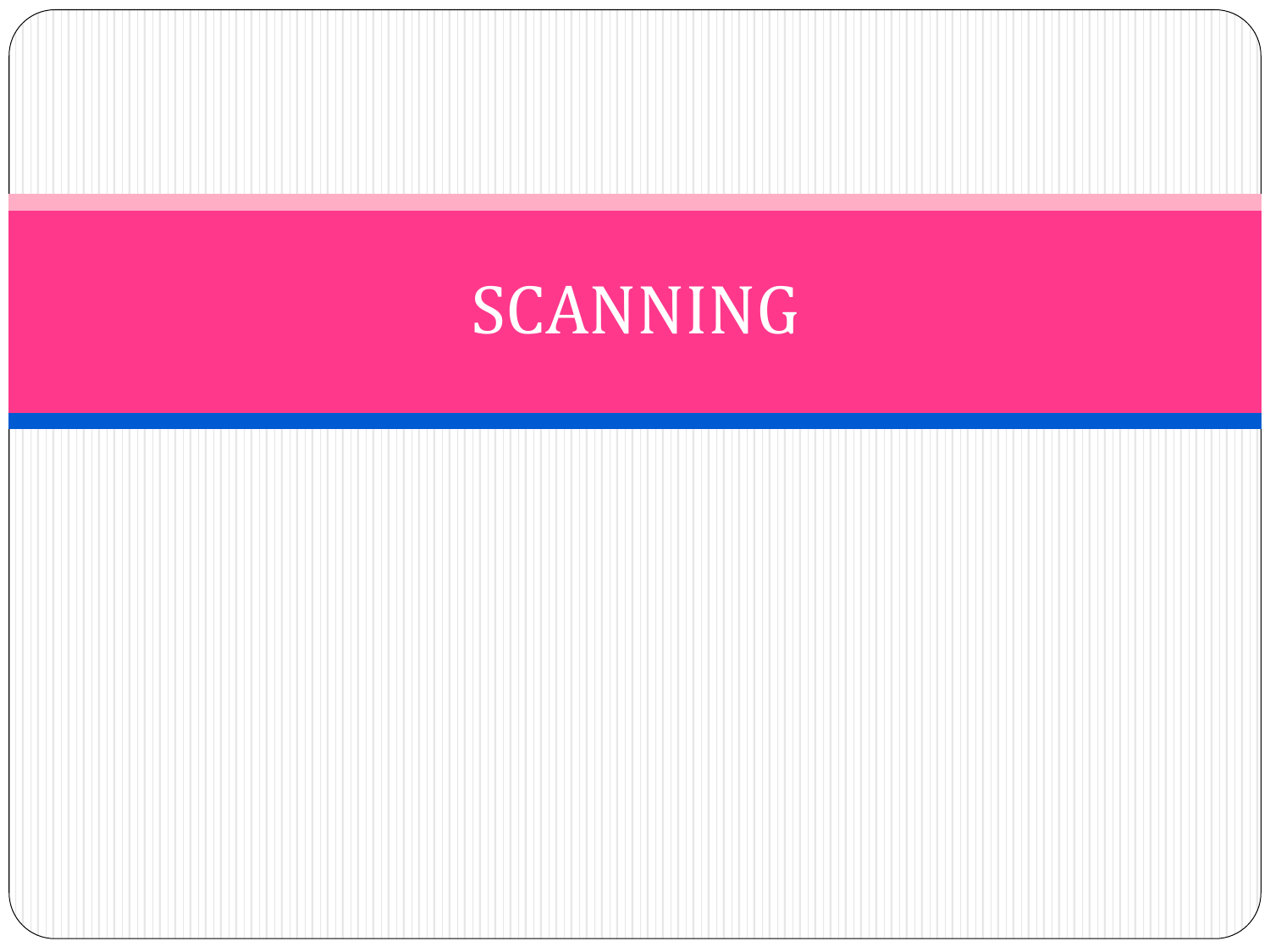 SCANNING
READING & THE BRAIN
SCANNING
What is scanning?
BENEFITS
 Help you learn how to find information
faster
 Teach you how to move your eyes more
quickly across the page
 Will help you recognize words faster and
move your eyes more quickly across the page
 This will help you read faster and with better
comprehension
 This will help you in your everyday life, at
school and at work
SCANNING
 It is a reading
technique, skill,
you often use
when looking up a
word, e.g. a date, a
name, or a number
in a text.
SCANNING
 Scanning involves moving your eyes
quickly down the page seeking specific
words and phrases.
SCANNING
 Run your finger down the
page to keep your eyes
focusing on the search for key
words.
 Look for words that are
bold faced, italics, or in a
different font size, style, or
color. Sometimes the author
will put key ideas in the
margin.
IMPORTANT
You don't need to read
everything or try to understand
everything.
You only need to look for the
words that help you understand
answer the question.
REMEMBER (before reading)
Look at the title
Look at any pictures
Look at any headings
ASK YOURSELF
"What is this text about?"
Link up with whatever knowledge you
have about this topic.