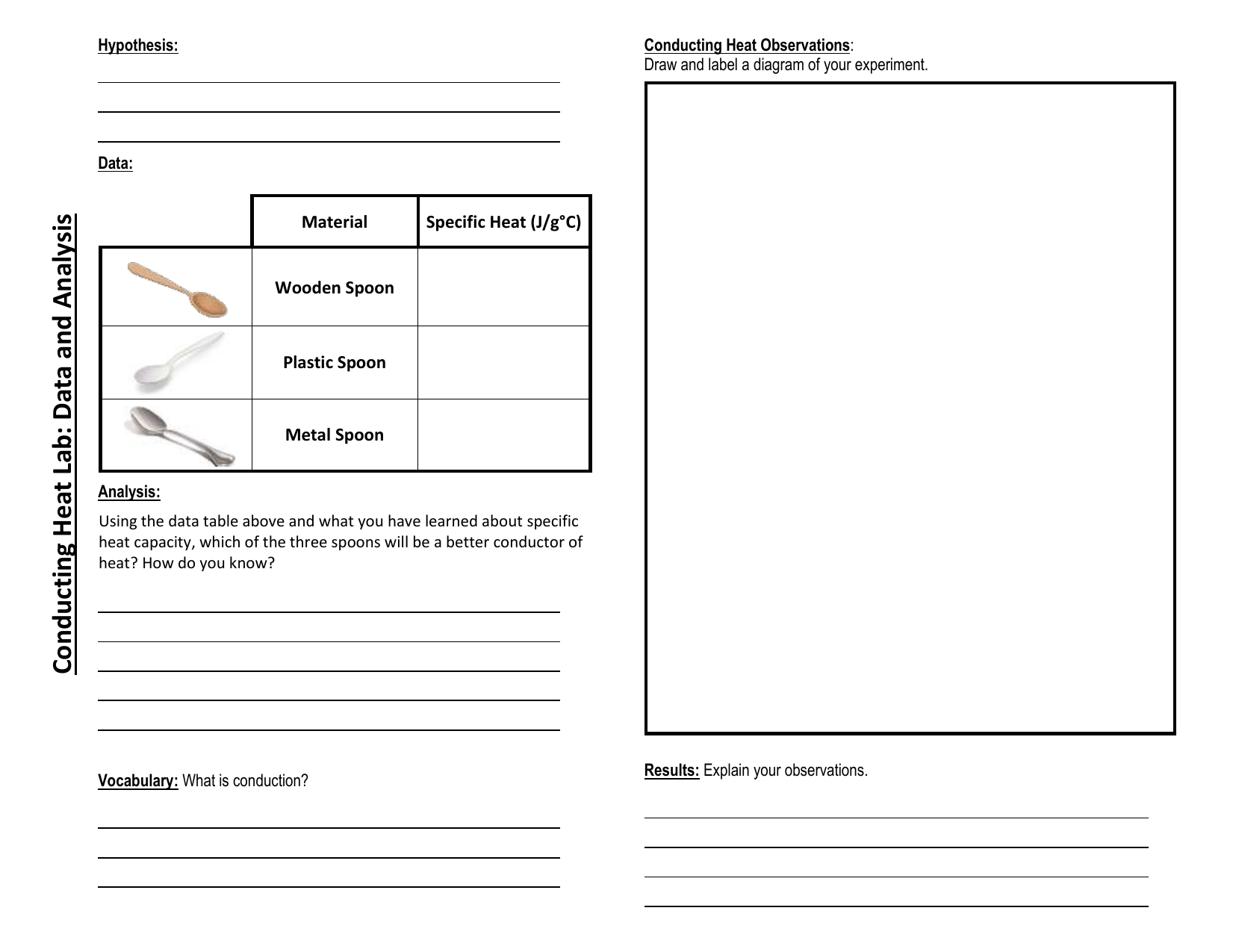 Hypothesis:
Conducting Heat Observations:
Draw and label a diagram of your experiment.
Conducting Heat Lab: Data and Analysis
Data:
Material
Specific Heat (J/g°C)
Wooden Spoon
Plastic Spoon
Metal Spoon
Analysis:
Using the data table above and what you have learned about specific
heat capacity, which of the three spoons will be a better conductor of
heat? How do you know?
Vocabulary: What is conduction?
Results: Explain your observations.