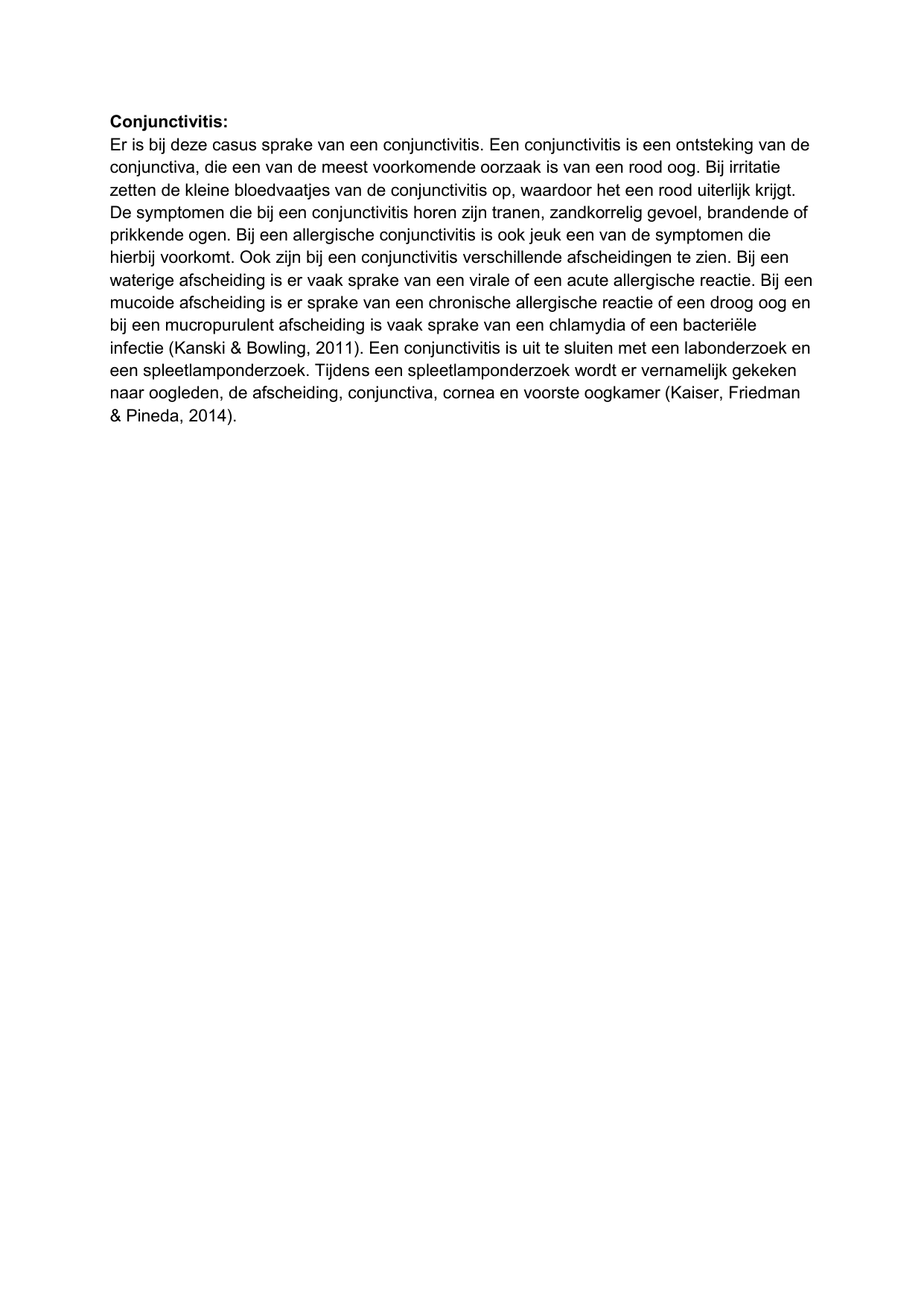 Conjunctivitis:
Er is bij deze casus sprake van een conjunctivitis. Een conjunctivitis is een ontsteking van de
conjunctiva, die een van de meest voorkomende oorzaak is van een rood oog. Bij irritatie
zetten de kleine bloedvaatjes van de conjunctivitis op, waardoor het een rood uiterlijk krijgt.
De symptomen die bij een conjunctivitis horen zijn tranen, zandkorrelig gevoel, brandende of
prikkende ogen. Bij een allergische conjunctivitis is ook jeuk een van de symptomen die
hierbij voorkomt. Ook zijn bij een conjunctivitis verschillende afscheidingen te zien. Bij een
waterige afscheiding is er vaak sprake van een virale of een acute allergische reactie. Bij een
mucoide afscheiding is er sprake van een chronische allergische reactie of een droog oog en
bij een mucropurulent afscheiding is vaak sprake van een chlamydia of een bacteriële
infectie (Kanski & Bowling, 2011). Een conjunctivitis is uit te sluiten met een labonderzoek en
een spleetlamponderzoek. Tijdens een spleetlamponderzoek wordt er vernamelijk gekeken
naar oogleden, de afscheiding, conjunctiva, cornea en voorste oogkamer (Kaiser, Friedman
& Pineda, 2014).