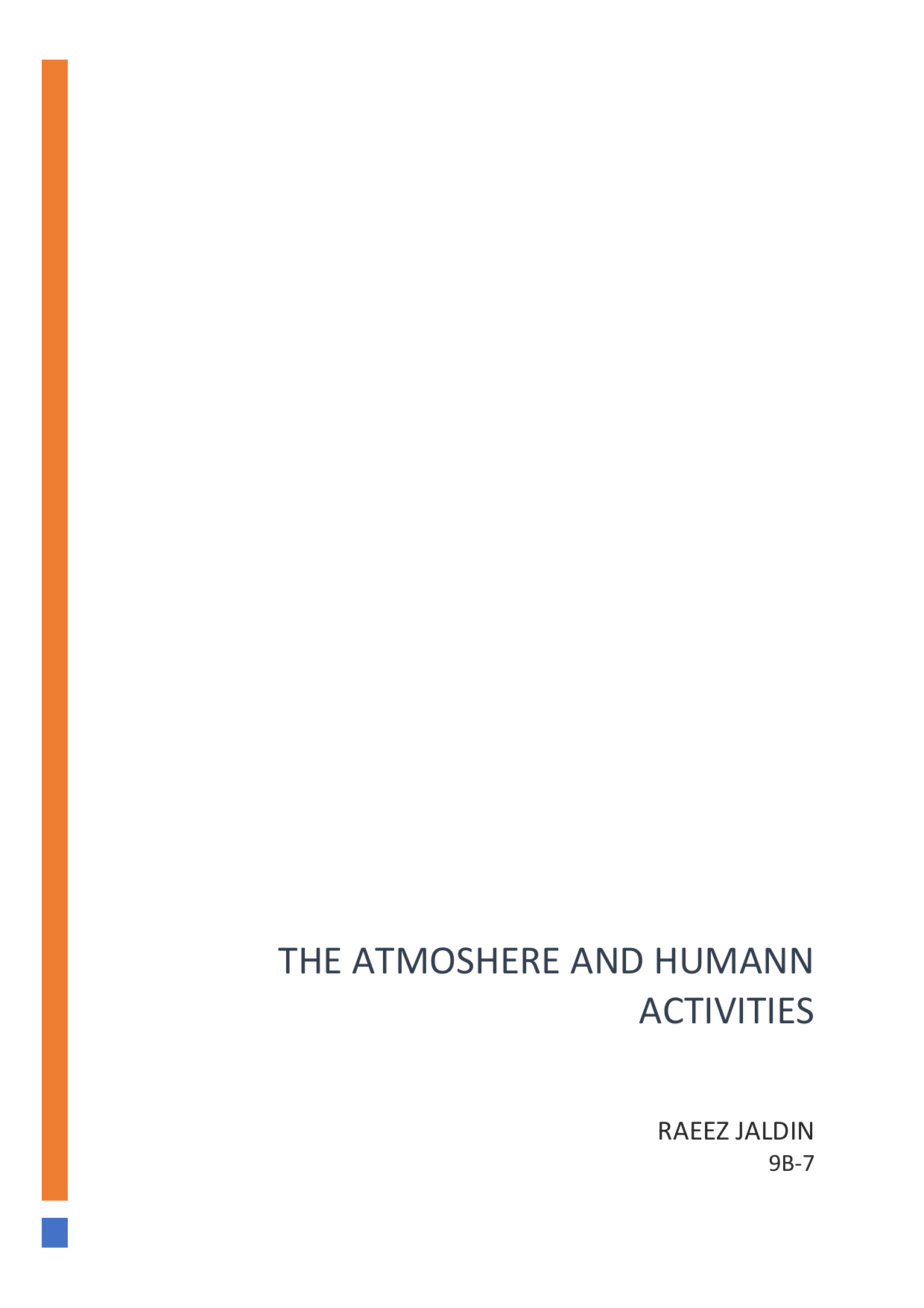 THE ATMOSHERE AND HUMANN
ACTIVITIES
RAEEZ JALDIN
9B-7
What is the Atmosphere?
The atmosphere is the blanket of gases which surrounds Earth. It is
held near the surface of the planet by Earth's gravitational attraction.
Without the atmosphere there could be no life on Earth. The
atmosphere:





contains the air we breathe;
protects life from harmful radiation from the Sun;
helps keep the planet's heat from the Sun from escaping back
into space;
is a major element of the water cycle;
keeps the climate on Earth moderate compared to that of other
planets.
The atmosphere is made up of a mixture of gases, mostly nitrogen,
oxygen, argon and carbon dioxide. It reaches over 500km above the
surface of the planet. There is no exact boundary between the
atmosphere and outer space. Atmospheric gases become thinner the
higher up you go. The atmosphere just keeps getting less and less
dense, until it "blends" into outer space.