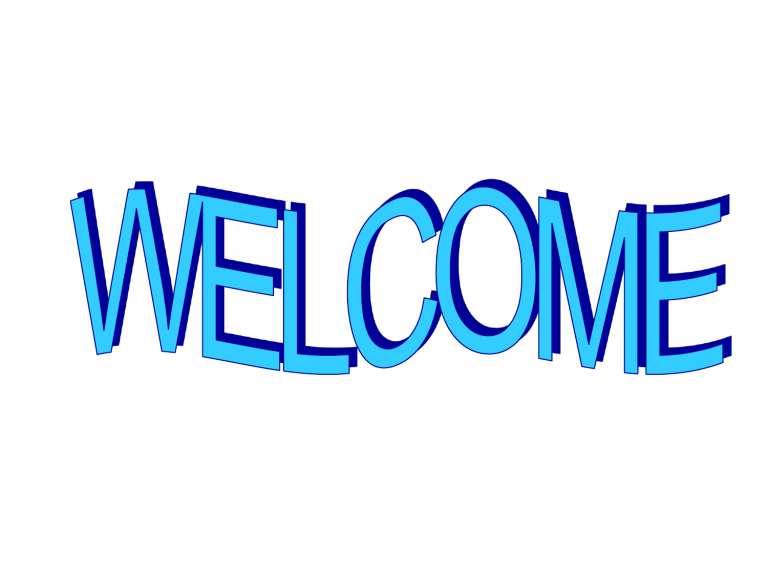 PREVIEW
• Overview of strategic management
• Organizational health
• Practices of High Performing Knowledge
Institutions (HPKI)
• Innovations in Organization
• Redefining
– Identity
– Roles
– Systems and structures
• Action plan for repositioning
STRATEGY
Large scale future oriented plans for
interacting with the environment to
optimize organizational objectives
STRATEGIC MANAGEMENT
• A set of decisions and actions resulting in
formulation and implementation of
strategies designed to achieve the
objectives of the organization
ECRITICAL AREAS
OF
STRATEGIC MANAGEMENT
• Determine the mission of the organization, its purpose,
philosophy and goals.
• Profile the organization, reflecting internal conditions
and capabilities.
• Assess individual components of external
environment.
• Identify options for actions on the basis of:
– Organizational goals
– Internal Factors
• Strengths
• Weaknesses
– External factors
• Opportunities
• Threats
• Evaluate a strategic choice of:
– Performance objectives (long term)
– Broad action areas
– Broad implementation strategy
• Formulate annual objectives and short term
strategies compatible with strategic choice
• Implementation of plans based on:
– Resources and their allocation
– Matching of tasks, people, structures, technologies and
reward systems.
• Review and evaluate success of the process and
quantum of output
BENEFITS
OF
STRATEGIC MANAGEMENT
• Enhance problem prevention capabilities
– Encourage involvement of relevant functionaries
– Ownership of plans by the implementers
• Group based decision most likely to reflect best available
option
– Alternative generation facilitated by the group
– Group members offering better forecast being closer to action
centers
• Improvement in employee motivation
– Better understanding of priorities because of involvement
– Appreciation of productivity reward relationship
• Gaps and overlaps among individuals/group activities
reduced
– Clarification of roles
– Understanding of delineation of responsibilities
• Decrease in resistance to change
LIMITATIONS
OF
STRATEGIC
MANAGEMENT PROCESS
• Costly process. Lot of time involved
• Shirking of responsibilities. (If those
involved in strategic management
planning are not responsible for
implementation
• Key persons to be trained to respond
to unattained expectations of faculty
ORGANIZATIONAL HEALTH
Organizational health is a fairly
durable set of system properties that
tend to transcend short term effectiveness
DIMENSIONS
OF
ORGANIZATIONAL
HEALTH
• GOAL FOCUS
– Clear to all and accepted
– Achievable with existing/available resources
– Appropriate to demands of environment
• COMMUNICATION ADEQUACY
–
–
–
–
Distortion free
Effective with the environment
Proper sensing of strains and constraints
Access to information with minimum efforts
• OPTIMAL POWER EQUILIBRIUM
– Relatively equitable distribution of influence
– Collaboration rather than coercion
– Teams/individuals see interdependent relationships
• RESOURCE UTILIZATION
– Inputs, specially personnel are used effectively
• COHESIVENESS
– Identity known
– Vision shared
– Members want to stay, influence and be influenced
• MORALE
– Individual sentiments centering around a feeling of
belonging
• INNOVATIVENESS
– New procedures, goals, products, diversification
– Grow, develop, change rather than being in a routine
• AUTONOMY
– Independence from environment
– Treating other's response as a determining factor of
our own behavior
– Not being passive to demands of environment
• ADAPTATION
– Be in effective contact with the environment
– Evolve a restructuring approach to cater for change
• PROBLEM SOLVING ADEQUACY
– Structures procedures for sensing problems
– Generating options and implementing solutions
– Coping process more important than problems
FACTORS INFLUENCING
ORGANIZATIONAL CAPACITY
•
•
•
•
COMPETENCY
MATERIAL RESOURCES
RELATIONSHIPS
LEARNING
• LEAD TO THE ABILITY TO PERCEIVE
CHANGES AND ADAPT
MOVING THE ORGANIZATION
TOWARDS
GREATER MATURITY
• CRISIS
– Not an emergency situation
– Results from a constellation of forces which
constantly influence an organization
• DILEMMA
– Crisis leads to dilemma
– It is not a problem to be solved once and for all
• STAGES OF CRISIS
–
–
–
–
–
Birth
Identity
Growth
Maturity
Development
CRISIS IN THE LIFE
OF
AN ORGANIZATION
• BIRTH
– CHARACTERSTICS
• Few individuals full of zeal. Attention oriented. Outward power points.
– DILEMMA
• Size of the organization. Planning for every contingency
– RESOLUTION
• Strong leadership
• IDENTITY
– CHARACTERSTICS
• Search for main focus. Internal competition for attention. Few activities belittle
others
– DILEMMA
• Image for perfection. Conformity versus differences. Fast and slow starters
– RESOLUTION
• Explicit long range objectives. Prioritize. Focus to enhance momentum of
lagging functions
• GROWTH
– CHARACTERSTICS
• Increased demand for services. Too much load at the cost of
stability
– DILEMMA
• Consolidate and progress or expand in all promising areas
– RESOLUTION
• Periodic assessment of objectives and priorities
• MATURITY
– CHARACTERSTICS
• Inter and intra organizational differences/rivalries
– DILEMMA
• Forego identity and submit to dissent or break away
– RESOLUTION
• Develop task based interdependent relationships
• DEVELOPMENT
– CHARACTERSTICS
• Self satisfaction. Tendency to rest on laurels. Reluctance for
change
– DILEMMA
• Fossilize or break up into progressive and conservative groups
– RESOLUTION
• Build indices of relevance and rejuvenate the organization
WHY ORGANIZATIONS FAIL TO
FOLLOW SUCCESSFUL PRACTICES
• LACK OF COMPULSION TO INNOVATE
– To sustain ones own strength
• LACK OF ENTREPRENEURIAL ENERGY
OF THE LEADER
• STANDARDS AND EXPECTATIONS OF
FOUNDERS
– Mismatch with internal resources and constraints
• BIRTH DEFECTS
– Improper launch practices
LAUNCH PRACTICES OF
HIGH PERFORMING
KNOWLEDGE
INSTITUTIONS
• GOVERNANCE STRUCTURE
– Interested, respected and autonomous board
– Members from cross section of stake holders
– Important in deciding relationship with and standing in the environment
• CRITICAL LINKAGES
– Government
– Funding institutions
– Other knowledge institutions
• COMPLETELY AUTONOMOUS, CLIENT SERVICE PROVIDER
TYPE – OR • CONTROLLED BY PROMOTERS – OR • PROMOTED BY GOVT BUT ACQUIRES AUTONOMOUS STATUS
AND ENJOYS NURTURE RELATIONSHIP
– Relationship based on autonomy, equality and mutual collaboration
rather than on hierarchy and or dependency
• TRADITION OF OPERATING LEADERSHIP
– Recruitment through open search
– Stable and reasonable tenure, broad mandate and operational
freedom
– Leaving a stamp by shaping organizational culture
– Viewing leadership role as a lifetime work
– Functioning as a reflective practitioner, learning on the job
– Build and nurture relationships
• FUNDING AND RESOURCE GENERATION STRATEGIES
– Develop capacity for resource generation in the initial honeymoon
period
– Think of future sustainability while guarding autonomy and mission
sanctity
• MANAGING THE LAUNCH
BEST OPERATING PRACTICES OF
HIGH PERFORMANCE
KNOWLEDGE INSTITUTIONS
FORCES THAT
STIMULATE
ORGANIZATIONAL
INNOVATIVENESS
• TURBULENT OPERATING ENVIRONMENT
– Changes in client needs
– Changes in client expectations
– Shift in donor focus
• VULNERABILITY
– Competition
– Size
– Resources
SOME THOUGHTS ON
REPOSITIONING OF HPKI
• INTERNAL FACTORS
– Organizational identity
• Mission, long term objectives and short term plans
• Perspective plan
– Portfolio of Offerings
•
•
•
•
•
•
•
•
•
•
Too much emphais on tradition
Too much emphaisi on training
Standard offerings to meet non standard needs
Diversity in product mix
Sensing market development
Staff
Availability of Generalists – Specialists
Retraining
Reward system
Tenure
– Systems and Structures
• Flexibility, scope for experimentation
• Hierarchy versus matrix
• Capacity augmentation through linkages
• EXTERNAL FACTORS
– Sponsors' priorities and funding sources
•
•
•
•
More towards integrated approach
Transition from general to specifics
No free lunch approach
Diverse but demanding sources
– State policies
•
•
•
•
Support not taken for granted
Emphaisis on micro enterprises
Thrust on Key Business Areas
Thrust on enhancing competitiveness
– New markets
• Education system
• Regional competitors
• Existing entrepreneurs and family business
• Client expectations
– Integrated support: concept to completion
– Wanting solutions and not just training
– Measurable results
• Opportunity mapping and Change
–
–
–
–
Need for and direction of change
Redefining identity, mission and perspective plan
Portfolio offerings
Human resources, linkages, structures and ……..
………………………………………………….……..