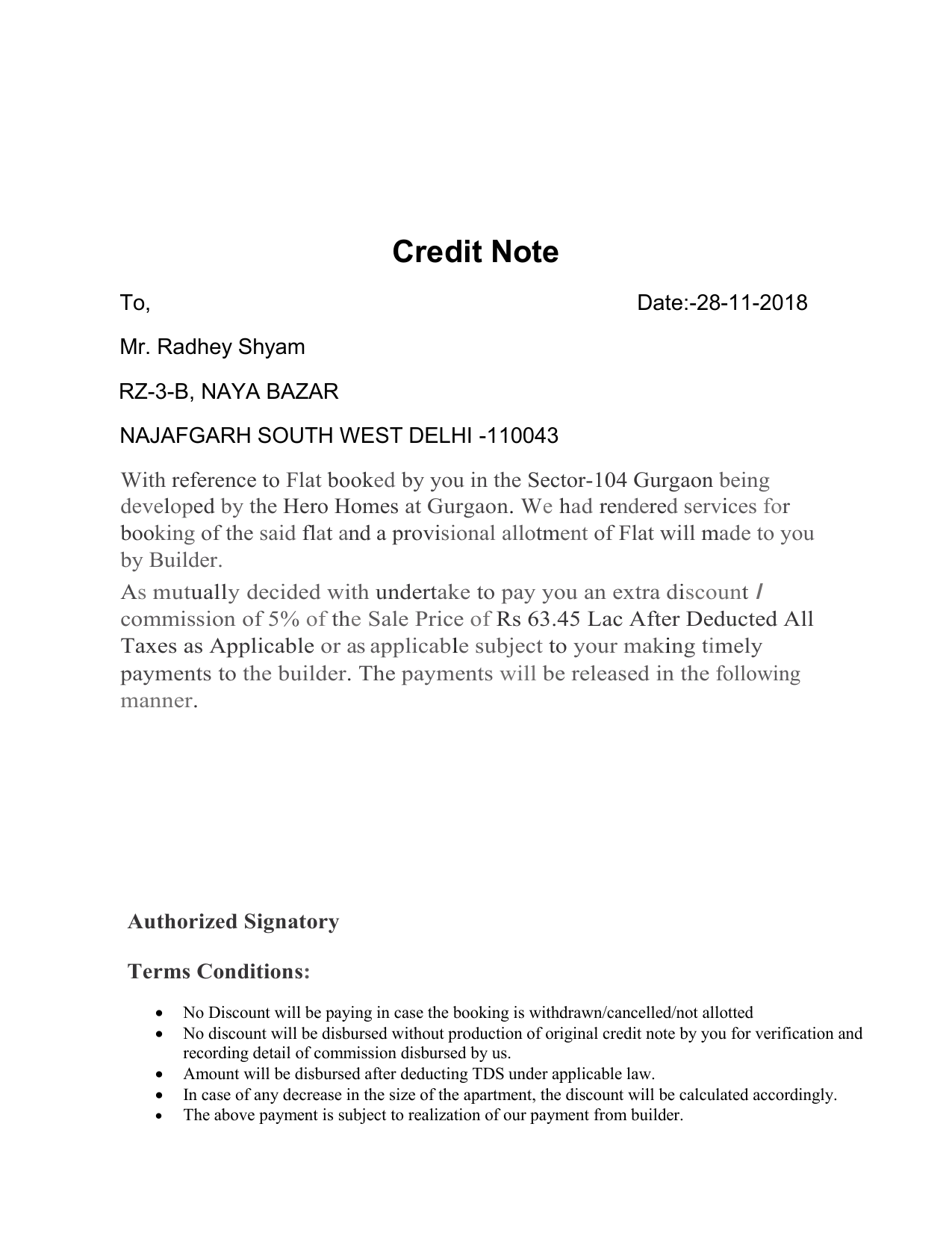 Credit Note
To,
Date:-28-11-2018
Mr. Radhey Shyam
RZ-3-B, NAYA BAZAR
NAJAFGARH SOUTH WEST DELHI -110043
With reference to Flat booked by you in the Sector-104 Gurgaon being
developed by the Hero Homes at Gurgaon. We had rendered services for
booking of the said flat and a provisional allotment of Flat will made to you
by Builder.
As mutually decided with undertake to pay you an extra discount I
commission of 5% of the Sale Price of Rs 63.45 Lac After Deducted All
Taxes as Applicable or as applicable subject to your making timely
payments to the builder. The payments will be released in the following
manner.
Authorized Signatory
Terms Conditions:





No Discount will be paying in case the booking is withdrawn/cancelled/not allotted
No discount will be disbursed without production of original credit note by you for verification and
recording detail of commission disbursed by us.
Amount will be disbursed after deducting TDS under applicable law.
In case of any decrease in the size of the apartment, the discount will be calculated accordingly.
The above payment is subject to realization of our payment from builder.