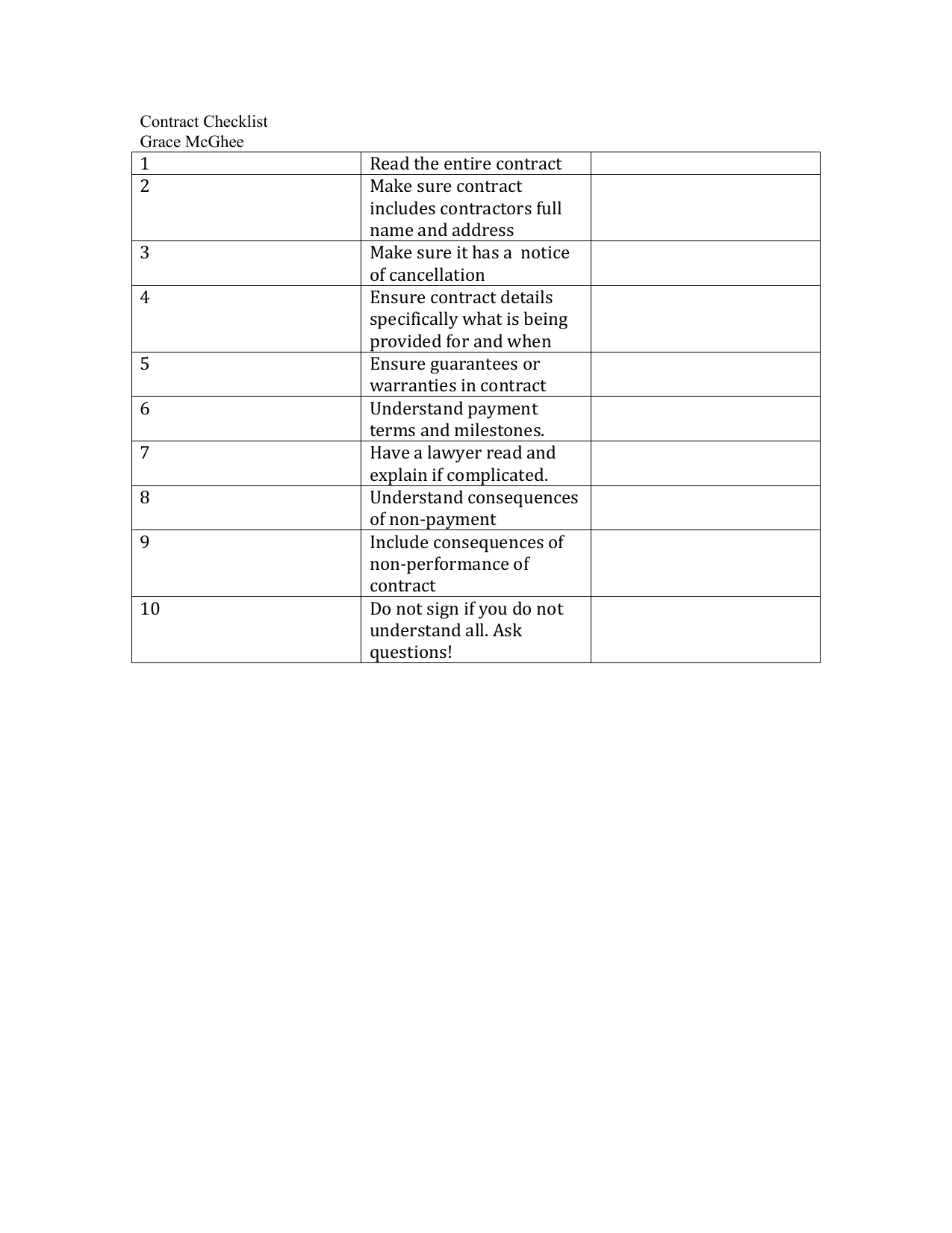 Contract Checklist
Grace McGhee
1
2
3
4
5
6
7
8
9
10
Read the entire contract
Make sure contract
includes contractors full
name and address
Make sure it has a notice
of cancellation
Ensure contract details
specifically what is being
provided for and when
Ensure guarantees or
warranties in contract
Understand payment
terms and milestones.
Have a lawyer read and
explain if complicated.
Understand consequences
of non-payment
Include consequences of
non-performance of
contract
Do not sign if you do not
understand all. Ask
questions!