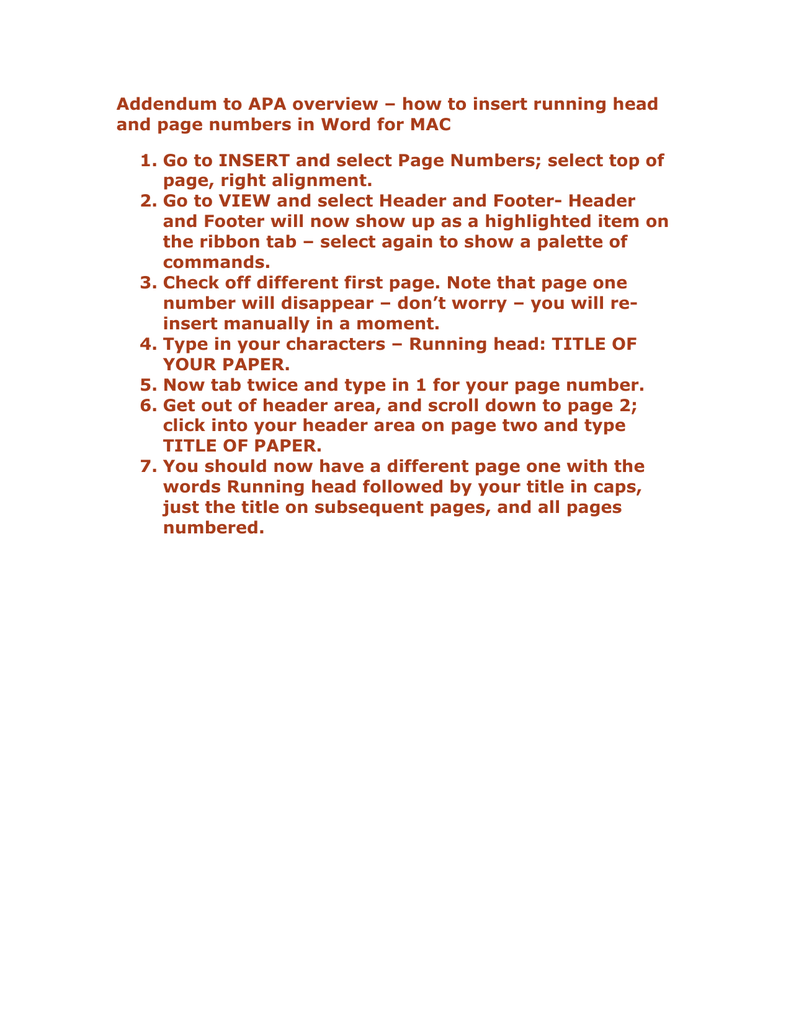 Addendum to APA overview – how to insert running head
and page numbers in Word for MAC
1. Go to INSERT and select Page Numbers; select top of
page, right alignment.
2. Go to VIEW and select Header and Footer- Header
and Footer will now show up as a highlighted item on
the ribbon tab – select again to show a palette of
commands.
3. Check off different first page. Note that page one
number will disappear – don't worry – you will reinsert manually in a moment.
4. Type in your characters – Running head: TITLE OF
YOUR PAPER.
5. Now tab twice and type in 1 for your page number.
6. Get out of header area, and scroll down to page 2;
click into your header area on page two and type
TITLE OF PAPER.
7. You should now have a different page one with the
words Running head followed by your title in caps,
just the title on subsequent pages, and all pages
numbered.