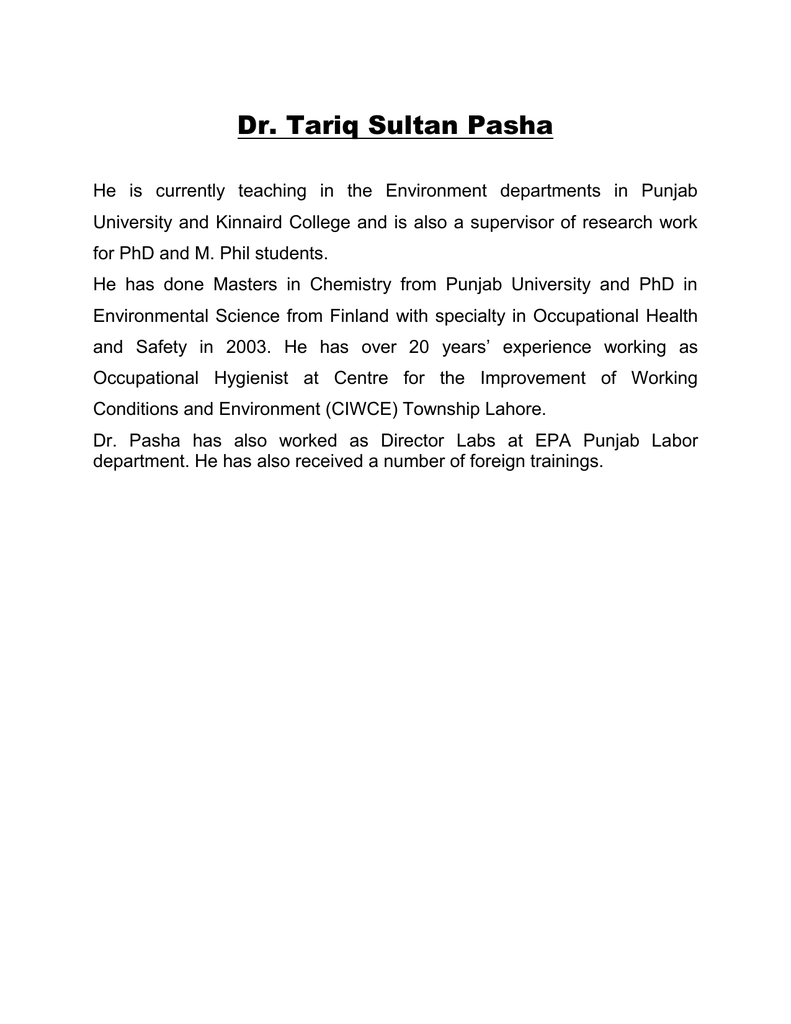 Dr. Tariq Sultan Pasha
He is currently teaching in the Environment departments in Punjab
University and Kinnaird College and is also a supervisor of research work
for PhD and M. Phil students.
He has done Masters in Chemistry from Punjab University and PhD in
Environmental Science from Finland with specialty in Occupational Health
and Safety in 2003. He has over 20 years' experience working as
Occupational Hygienist at Centre for the Improvement of Working
Conditions and Environment (CIWCE) Township Lahore.
Dr. Pasha has also worked as Director Labs at EPA Punjab Labor
department. He has also received a number of foreign trainings.