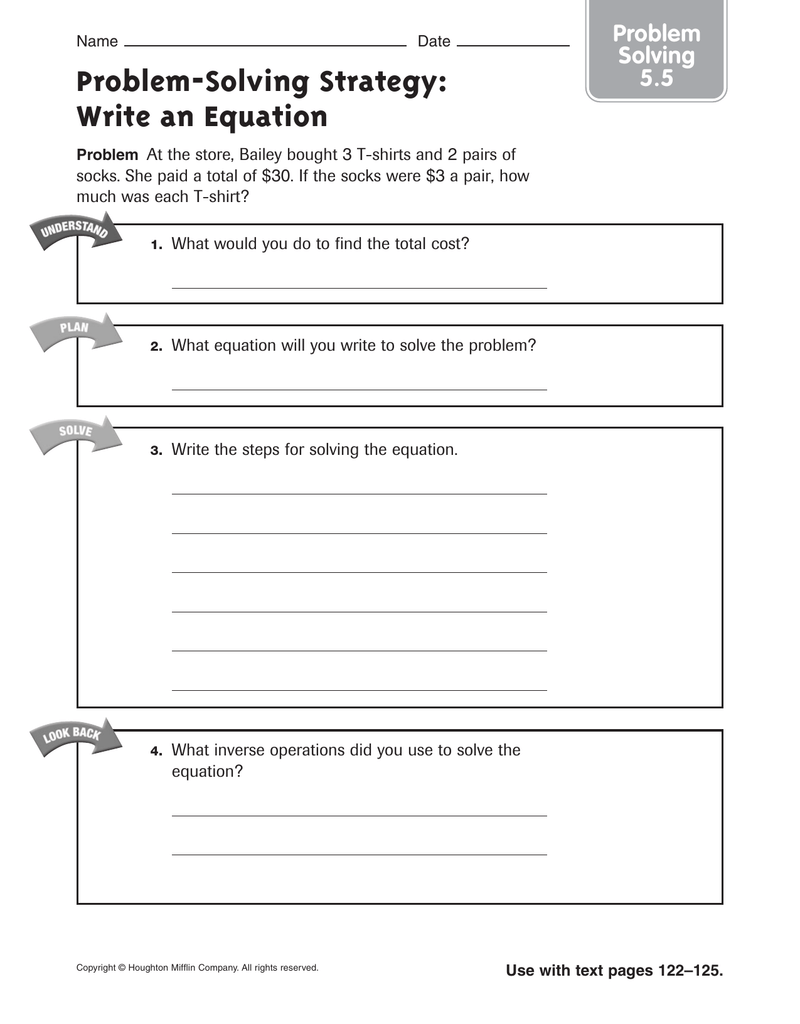 Name
Problem
Solving
5.5
Date
Problem-Solving Strategy:
Write an Equation
Problem At the store, Bailey bought 3 T-shirts and 2 pairs of
socks. She paid a total of $30. If the socks were $3 a pair, how
much was each T-shirt?
1.
What would you do to find the total cost?
2.
What equation will you write to solve the problem?
3.
Write the steps for solving the equation.
4.
What inverse operations did you use to solve the
equation?
Copyright © Houghton Mifflin Company. All rights reserved.
Use with text pages 122–125.