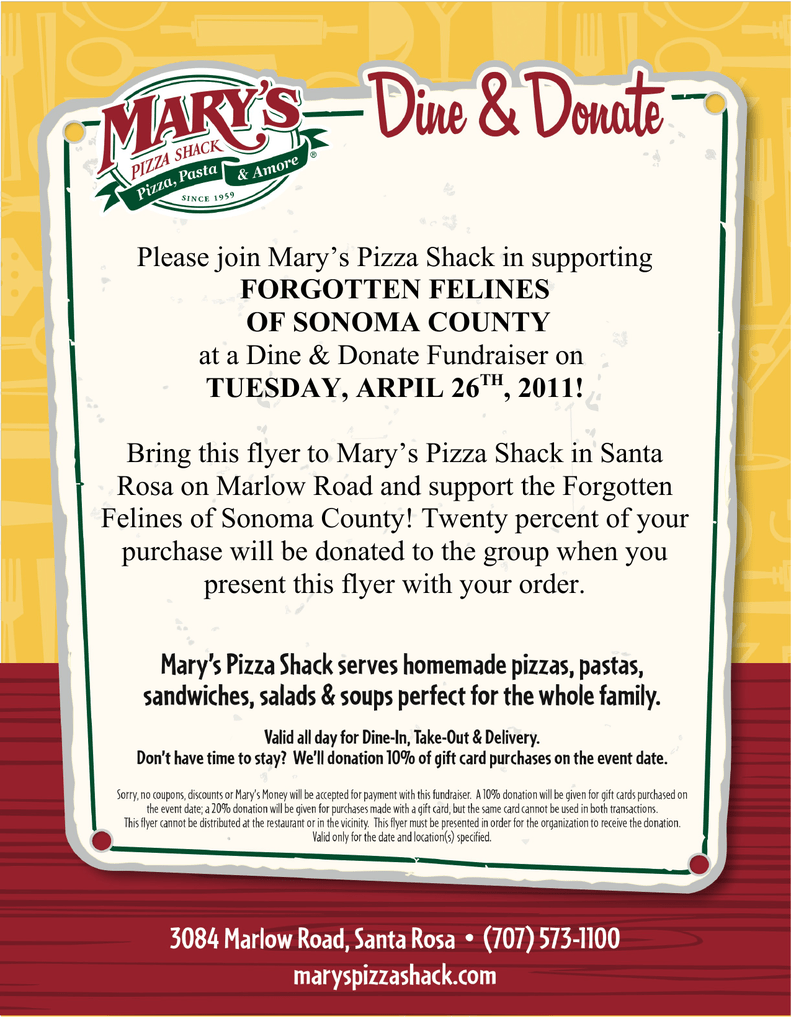 Please join Mary's Pizza Shack in supporting
FORGOTTEN FELINES
OF SONOMA COUNTY
at a Dine & Donate Fundraiser on
TUESDAY, ARPIL 26TH, 2011!
Bring this flyer to Mary's Pizza Shack in Santa
Rosa on Marlow Road and support the Forgotten
Felines of Sonoma County! Twenty percent of your
purchase will be donated to the group when you
present this flyer with your order.