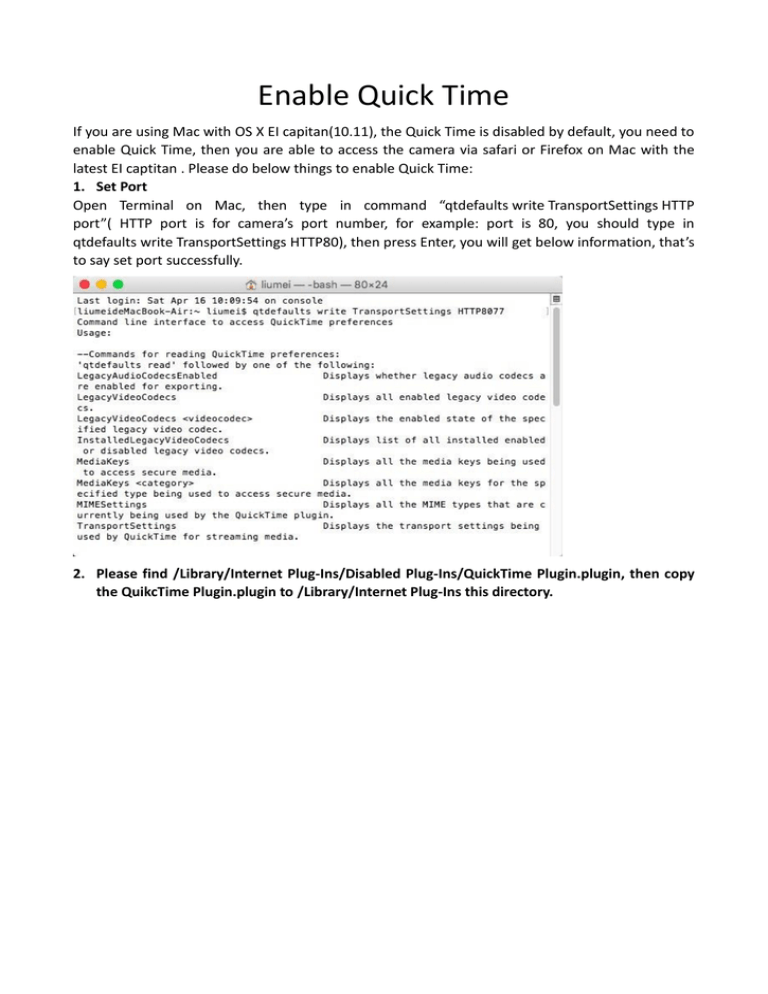 Enable Quick Time
If you are using Mac with OS X EI capitan(10.11), the Quick Time is disabled by default, you need to
enable Quick Time, then you are able to access the camera via safari or Firefox on Mac with the
latest EI captitan . Please do below things to enable Quick Time:
1. Set Port
Open Terminal on Mac, then type in command "qtdefaults write TransportSettings HTTP
port"( HTTP port is for camera's port number, for example: port is 80, you should type in
qtdefaults write TransportSettings HTTP80), then press Enter, you will get below information, that's
to say set port successfully.
2. Please find /Library/Internet Plug-Ins/Disabled Plug-Ins/QuickTime Plugin.plugin, then copy
the QuikcTime Plugin.plugin to /Library/Internet Plug-Ins this directory.
3. Close the Safari or Firefox, then re log on the camera web interface.