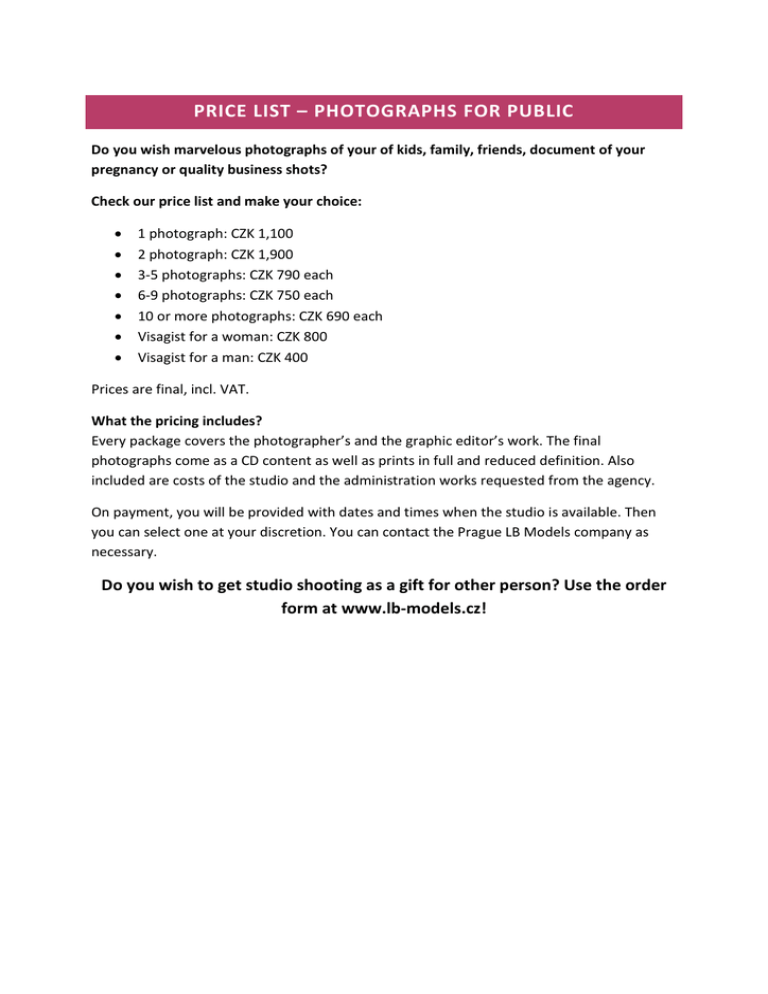 PRICE LIST – PHOTOGRAPHS FOR PUBLIC
Do you wish marvelous photographs of your of kids, family, friends, document of your
pregnancy or quality business shots?
Check our price list and make your choice:
•
•
•
•
•
•
•
1 photograph: CZK 1,100
2 photograph: CZK 1,900
3-5 photographs: CZK 790 each
6-9 photographs: CZK 750 each
10 or more photographs: CZK 690 each
Visagist for a woman: CZK 800
Visagist for a man: CZK 400
Prices are final, incl. VAT.
What the pricing includes?
Every package covers the photographer's and the graphic editor's work. The final
photographs come as a CD content as well as prints in full and reduced definition. Also
included are costs of the studio and the administration works requested from the agency.
On payment, you will be provided with dates and times when the studio is available. Then
you can select one at your discretion. You can contact the Prague LB Models company as
necessary.
Do you wish to get studio shooting as a gift for other person? Use the order
form at www.lb-models.cz!