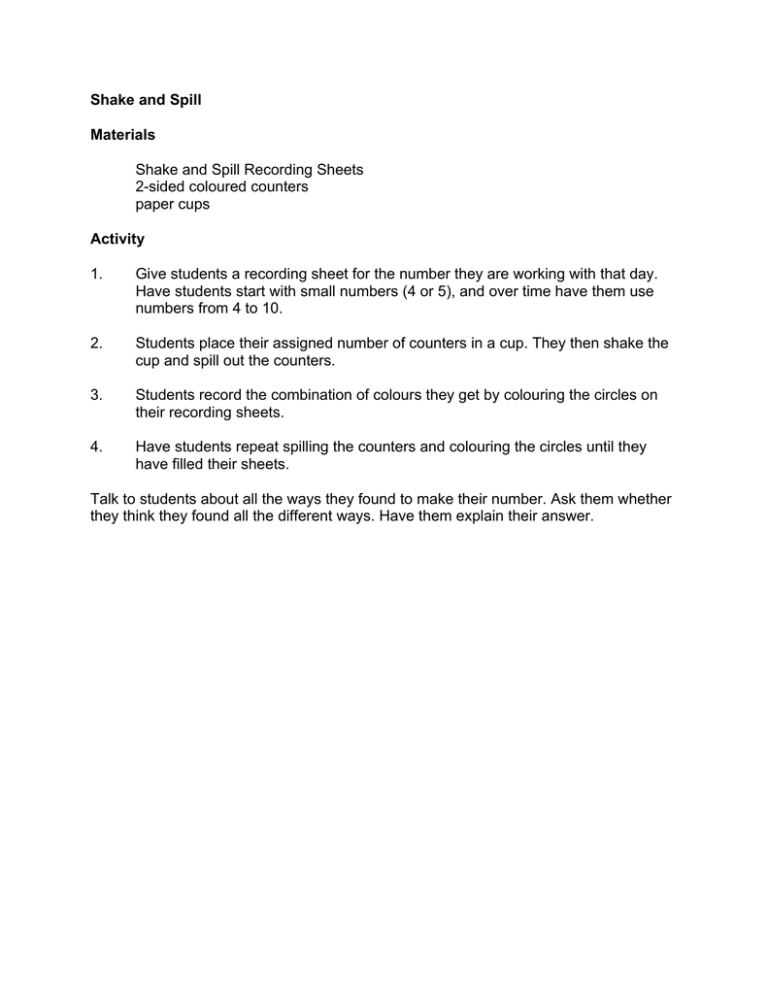 Shake and Spill
Materials
Shake and Spill Recording Sheets
2-sided coloured counters
paper cups
Activity
1.
Give students a recording sheet for the number they are working with that day.
Have students start with small numbers (4 or 5), and over time have them use
numbers from 4 to 10.
2.
Students place their assigned number of counters in a cup. They then shake the
cup and spill out the counters.
3.
Students record the combination of colours they get by colouring the circles on
their recording sheets.
4.
Have students repeat spilling the counters and colouring the circles until they
have filled their sheets.
Talk to students about all the ways they found to make their number. Ask them whether
they think they found all the different ways. Have them explain their answer.