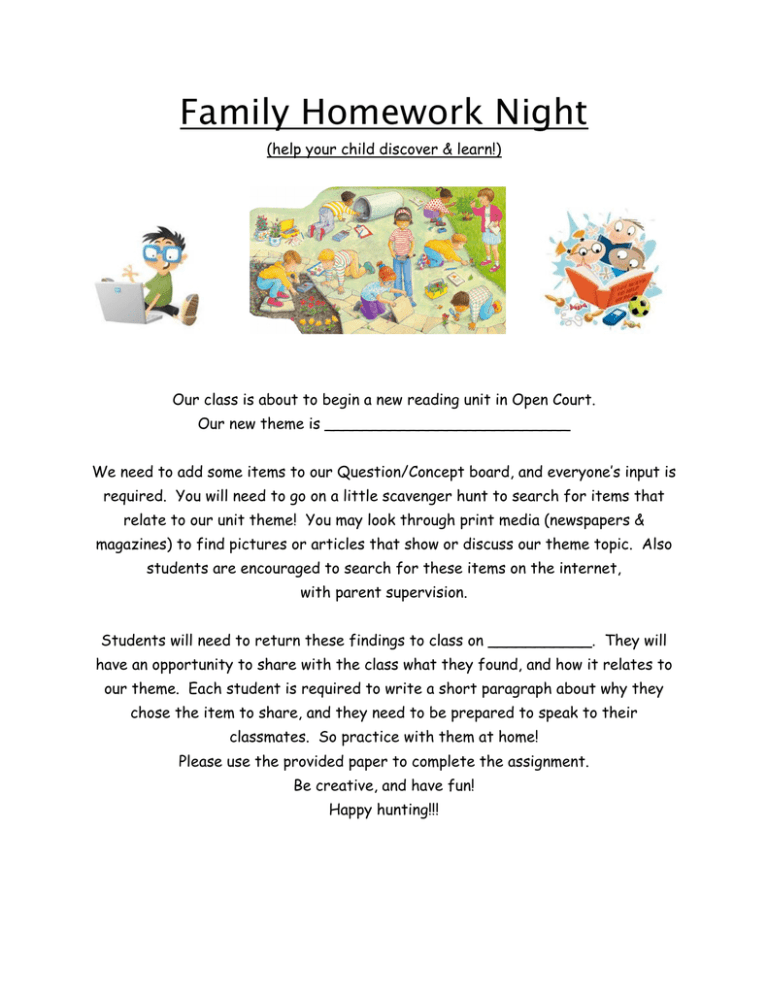 Family Homework Night
(help your child discover & learn!)
Our class is about to begin a new reading unit in Open Court.
Our new theme is __________________________
We need to add some items to our Question/Concept board, and everyone's input is
required. You will need to go on a little scavenger hunt to search for items that
relate to our unit theme! You may look through print media (newspapers &
magazines) to find pictures or articles that show or discuss our theme topic. Also
students are encouraged to search for these items on the internet,
with parent supervision.
Students will need to return these findings to class on ___________. They will
have an opportunity to share with the class what they found, and how it relates to
our theme. Each student is required to write a short paragraph about why they
chose the item to share, and they need to be prepared to speak to their
classmates. So practice with them at home!
Please use the provided paper to complete the assignment.
Be creative, and have fun!
Happy hunting!!!