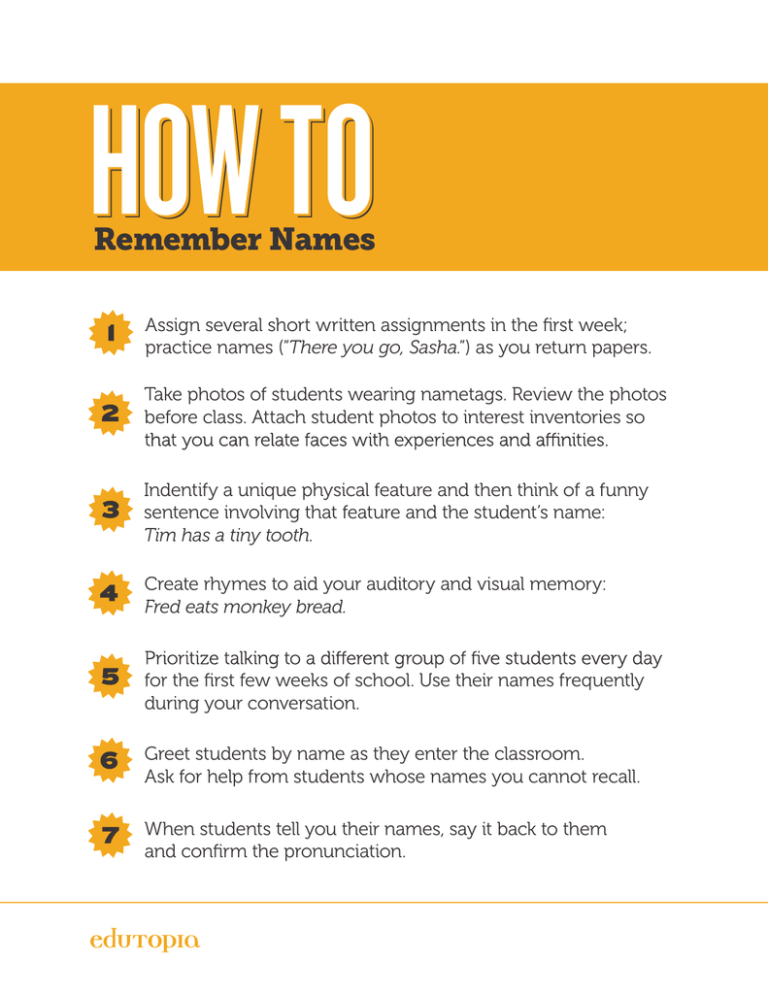 HOW TO
Remember Names
1
Assign several short written assignments in the first week;
practice names ("There you go, Sasha.") as you return papers.
2
Take photos of students wearing nametags. Review the photos
before class. Attach student photos to interest inventories so
3
Indentify a unique physical feature and then think of a funny
sentence involving that feature and the student's name:
Tim has a tiny tooth.
4
Create rhymes to aid your auditory and visual memory:
Fred eats monkey bread.
5
for the first few weeks of school. Use their names frequently
during your conversation.
6
Greet students by name as they enter the classroom.
Ask for help from students whose names you cannot recall.
7
When students tell you their names, say it back to them
and confirm the pronunciation.