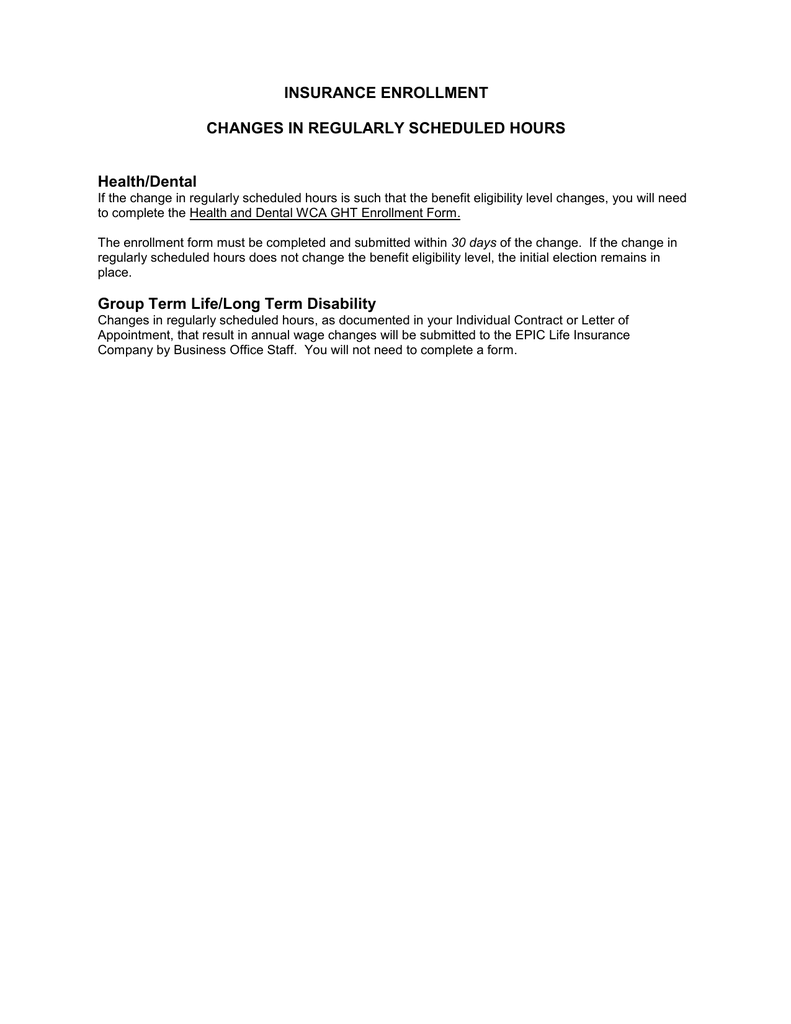 INSURANCE ENROLLMENT
CHANGES IN REGULARLY SCHEDULED HOURS
Health/Dental
If the change in regularly scheduled hours is such that the benefit eligibility level changes, you will need
to complete the Health and Dental WCA GHT Enrollment Form.
The enrollment form must be completed and submitted within 30 days of the change. If the change in
regularly scheduled hours does not change the benefit eligibility level, the initial election remains in
place.
Group Term Life/Long Term Disability
Changes in regularly scheduled hours, as documented in your Individual Contract or Letter of
Appointment, that result in annual wage changes will be submitted to the EPIC Life Insurance
Company by Business Office Staff. You will not need to complete a form.