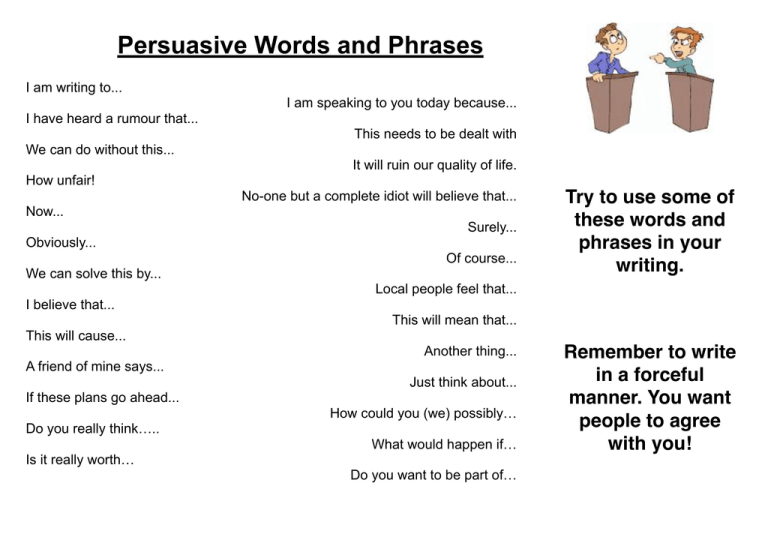 Persuasive Words and Phrases
I am writing to...
I am speaking to you today because...
I have heard a rumour that...
This needs to be dealt with
We can do without this...
It will ruin our quality of life.
How unfair!
No-one but a complete idiot will believe that...
Now...
Surely...
Obviously...
Of course...
We can solve this by...
Try to use some of
these words and
phrases in your
writing.
Local people feel that...
I believe that...
This will mean that...
This will cause...
Another thing...
A friend of mine says...
Just think about...
If these plans go ahead...
How could you (we) possibly…
Do you really think…..
What would happen if…
Is it really worth…
Do you want to be part of…
Remember to write
in a forceful
manner. You want
people to agree
with you!