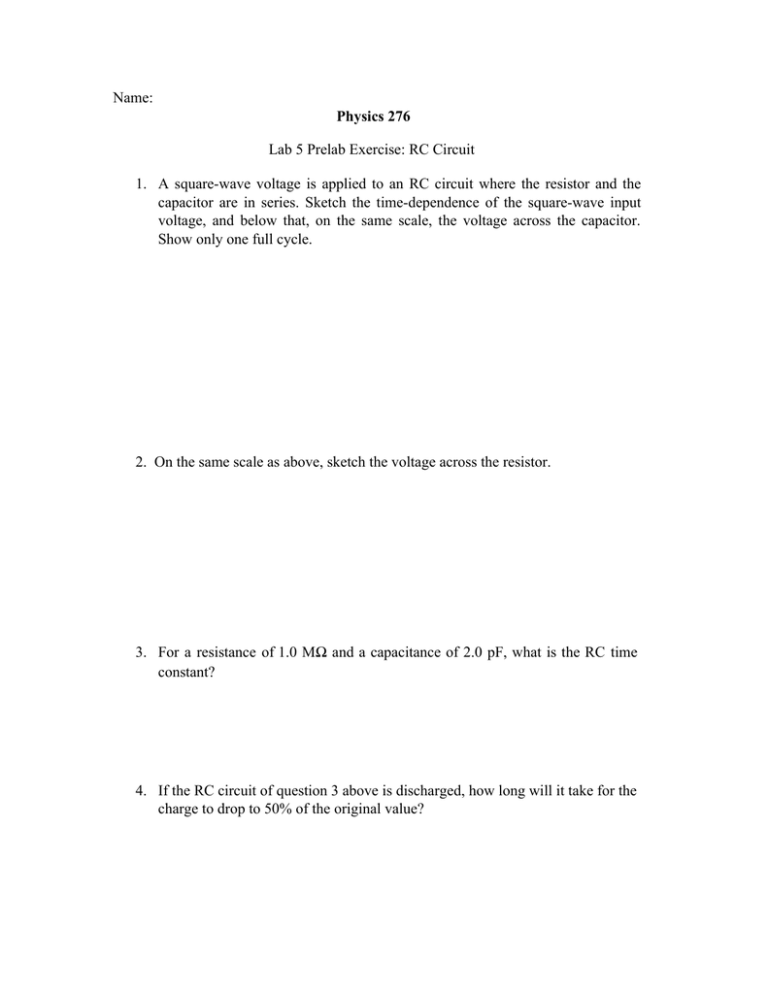 Name:
Physics 276
Lab 5 Prelab Exercise: RC Circuit
1. A square-wave voltage is applied to an RC circuit where the resistor and the
capacitor are in series. Sketch the time-dependence of the square-wave input
voltage, and below that, on the same scale, the voltage across the capacitor.
Show only one full cycle.
2. On the same scale as above, sketch the voltage across the resistor.
3. For a resistance of 1.0 MΩ and a capacitance of 2.0 pF, what is the RC time
constant?
4. If the RC circuit of question 3 above is discharged, how long will it take for the
charge to drop to 50% of the original value?