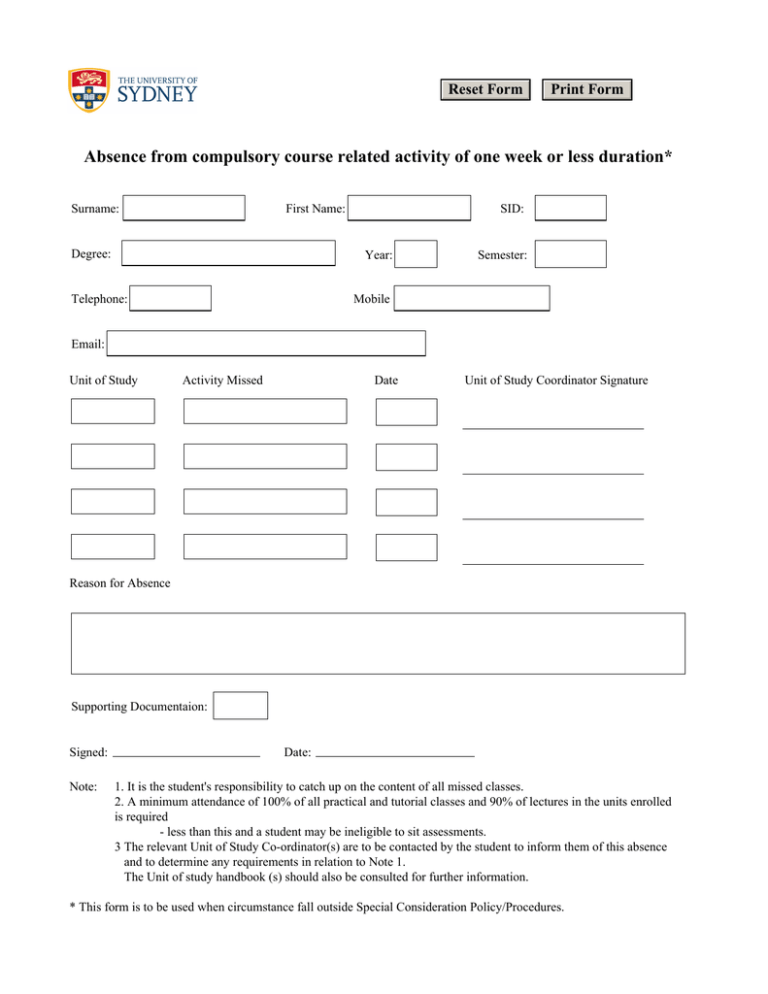 Reset Form
Print Form
Absence from compulsory course related activity of one week or less duration*
Surname:
First Name:
Degree:
SID:
Year:
Telephone:
Semester:
Mobile
Email:
Unit of Study
Activity Missed
Date
Unit of Study Coordinator Signature
Reason for Absence
Supporting Documentaion:
Signed:
Note:
Date:
1. It is the student's responsibility to catch up on the content of all missed classes.
2. A minimum attendance of 100% of all practical and tutorial classes and 90% of lectures in the units enrolled
is required
- less than this and a student may be ineligible to sit assessments.
3 The relevant Unit of Study Co-ordinator(s) are to be contacted by the student to inform them of this absence
and to determine any requirements in relation to Note 1.
The Unit of study handbook (s) should also be consulted for further information.
* This form is to be used when circumstance fall outside Special Consideration Policy/Procedures.