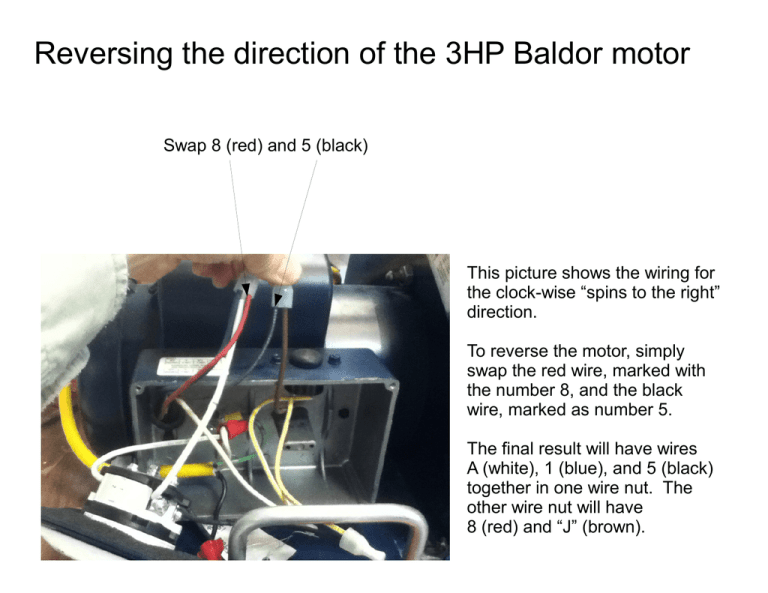 Reversing the direction of the 3HP Baldor motor
Swap 8 (red) and 5 (black)
This picture shows the wiring for
the clock-wise "spins to the right"
direction.
To reverse the motor, simply
swap the red wire, marked with
the number 8, and the black
wire, marked as number 5.
The final result will have wires
A (white), 1 (blue), and 5 (black)
together in one wire nut. The
other wire nut will have
8 (red) and "J" (brown).