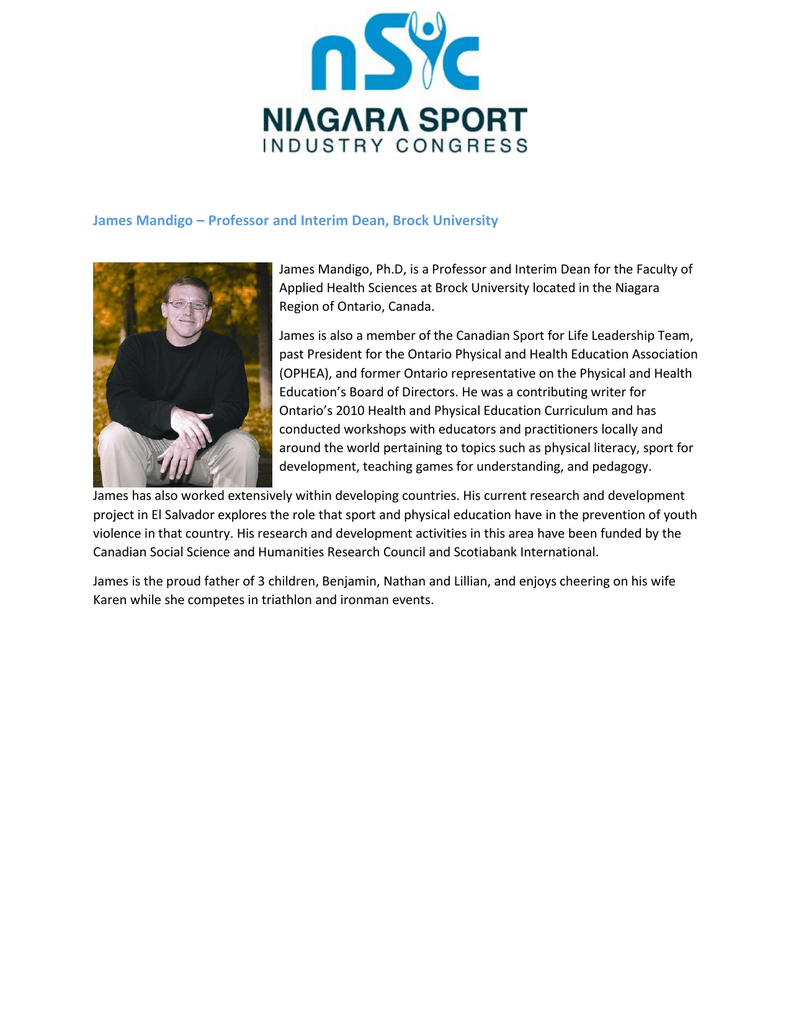 James Mandigo – Professor and Interim Dean, Brock University
James Mandigo, Ph.D, is a Professor and Interim Dean for the Faculty of
Applied Health Sciences at Brock University located in the Niagara
Region of Ontario, Canada.
James is also a member of the Canadian Sport for Life Leadership Team,
past President for the Ontario Physical and Health Education Association
(OPHEA), and former Ontario representative on the Physical and Health
Education's Board of Directors. He was a contributing writer for
Ontario's 2010 Health and Physical Education Curriculum and has
conducted workshops with educators and practitioners locally and
around the world pertaining to topics such as physical literacy, sport for
development, teaching games for understanding, and pedagogy.
James has also worked extensively within developing countries. His current research and development
project in El Salvador explores the role that sport and physical education have in the prevention of youth
violence in that country. His research and development activities in this area have been funded by the
Canadian Social Science and Humanities Research Council and Scotiabank International.
James is the proud father of 3 children, Benjamin, Nathan and Lillian, and enjoys cheering on his wife
Karen while she competes in triathlon and ironman events.