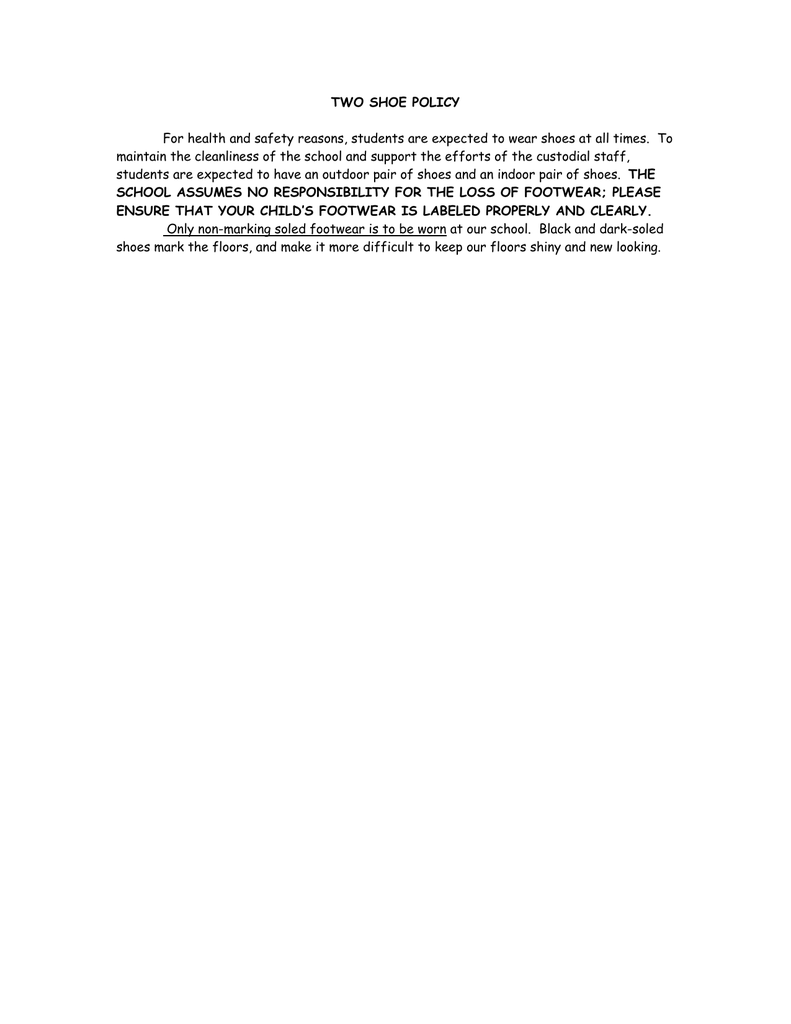 TWO SHOE POLICY
For health and safety reasons, students are expected to wear shoes at all times. To
maintain the cleanliness of the school and support the efforts of the custodial staff,
students are expected to have an outdoor pair of shoes and an indoor pair of shoes. THE
SCHOOL ASSUMES NO RESPONSIBILITY FOR THE LOSS OF FOOTWEAR; PLEASE
ENSURE THAT YOUR CHILD'S FOOTWEAR IS LABELED PROPERLY AND CLEARLY.
Only non-marking soled footwear is to be worn at our school. Black and dark-soled
shoes mark the floors, and make it more difficult to keep our floors shiny and new looking.