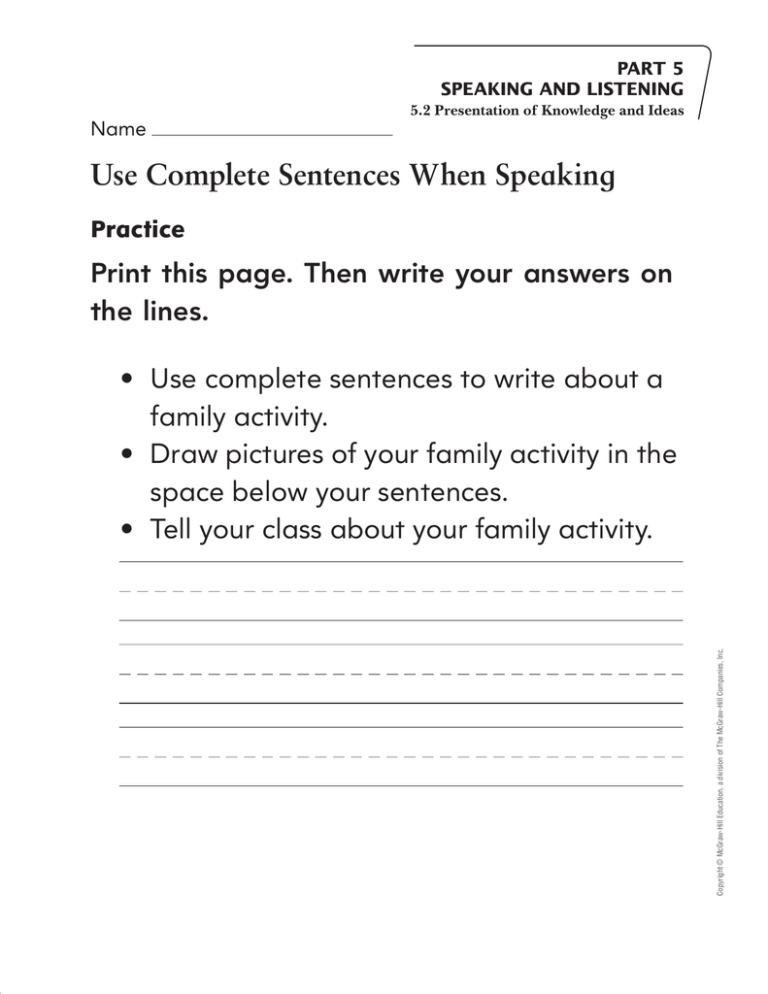 PART 5
SPEAKING AND LISTENING
5.2 Presentation of Knowledge and Ideas
Name
Use Complete Sentences When Speaking
Practice
Print this page. Then write your answers on
the lines.
Copyright © McGraw-Hill Education, a division of The McGraw-Hill Companies, Inc.
• Use complete sentences to write about a
family activity.
• Draw pictures of your family activity in the
space below your sentences.
• Tell your class about your family activity.