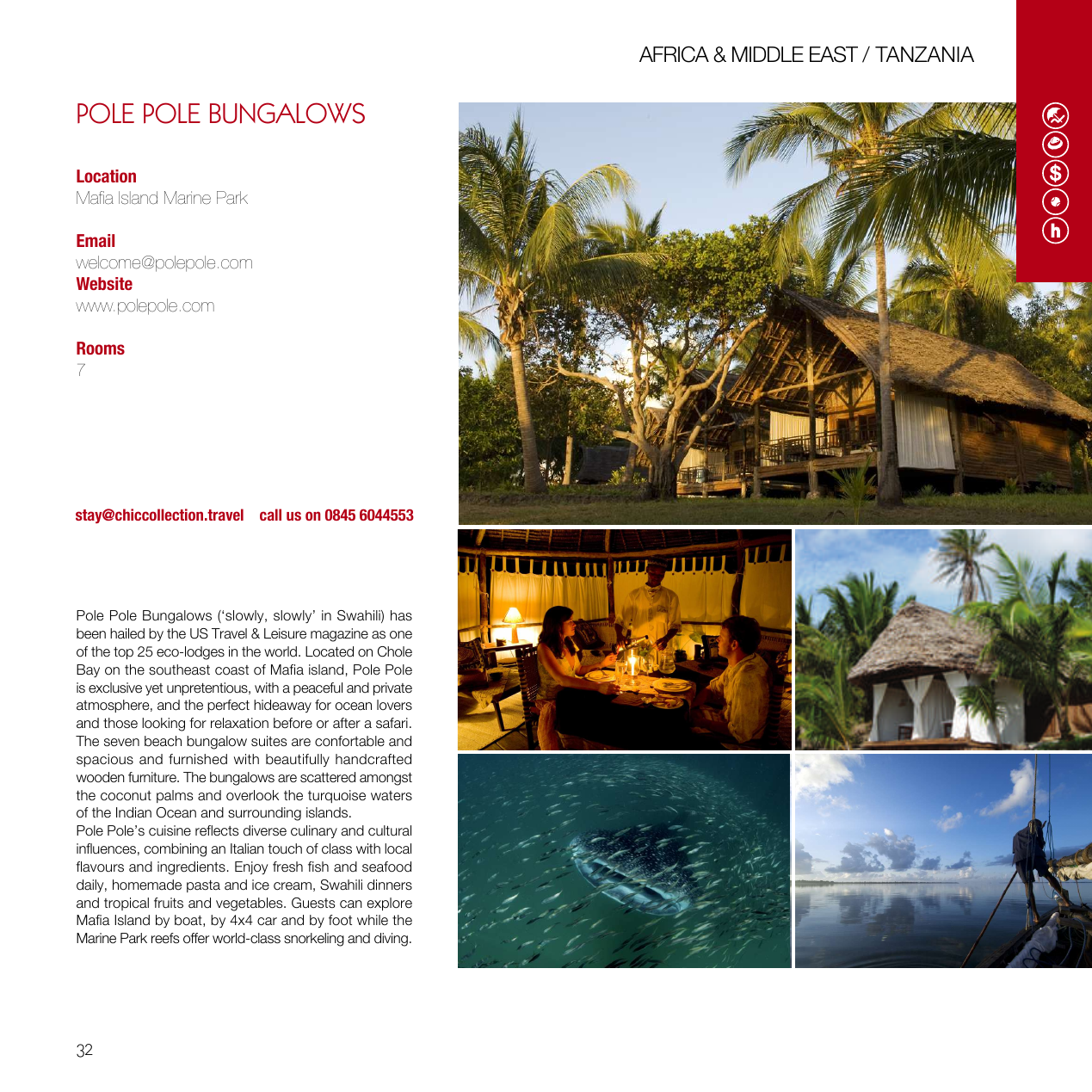 POLE POLE BUNGALOWS
Location
Mafia Island Marine Park
Email
Website
www.polepole.com
Rooms
7
[email protected] call us on 0845 6044553
Pole Pole Bungalows ('slowly, slowly' in Swahili) has been hailed by the US Travel & Leisure magazine as one of the top 25 eco-lodges in the world. Located on Chole
Bay on the southeast coast of Mafia island, Pole Pole is exclusive yet unpretentious, with a peaceful and private atmosphere, and the perfect hideaway for ocean lovers and those looking for relaxation before or after a safari.
The seven beach bungalow suites are confortable and spacious and furnished with beautifully handcrafted wooden furniture. The bungalows are scattered amongst the coconut palms and overlook the turquoise waters of the Indian Ocean and surrounding islands.
Pole Pole's cuisine reflects diverse culinary and cultural influences, combining an Italian touch of class with local flavours and ingredients. Enjoy fresh fish and seafood daily, homemade pasta and ice cream, Swahili dinners and tropical fruits and vegetables. Guests can explore
Mafia Island by boat, by 4x4 car and by foot while the
Marine Park reefs offer world-class snorkeling and diving.
32
AFRICA & MIDDLE EAST / TANZANIA