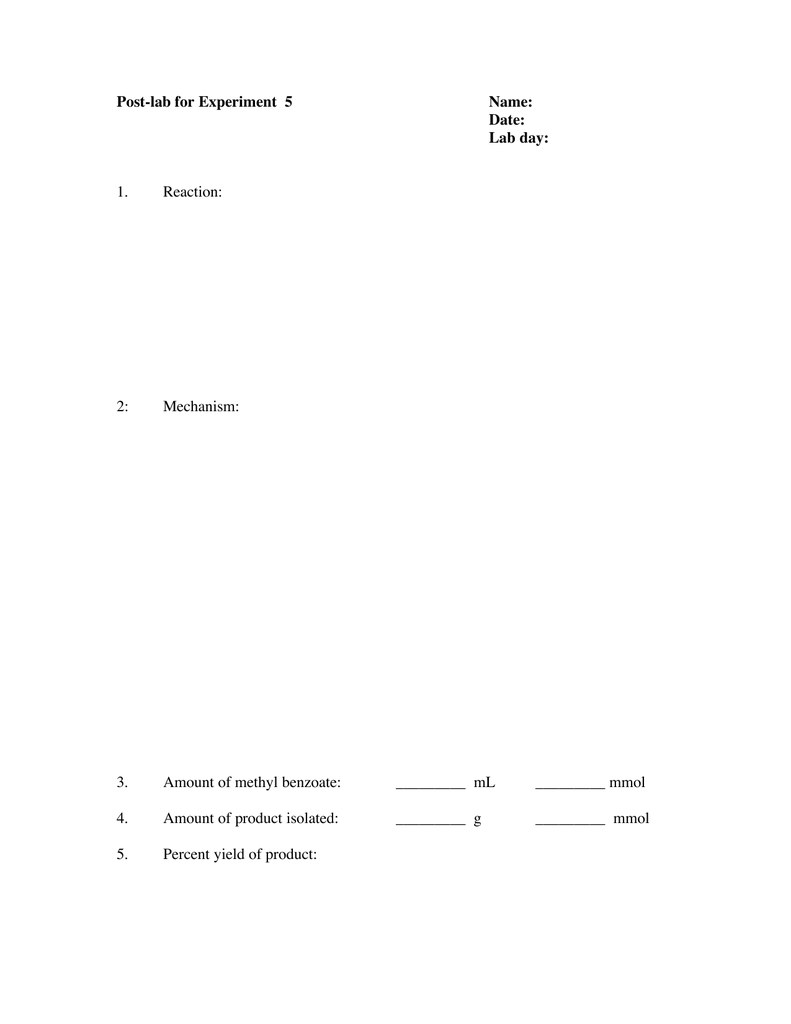 Post-lab for Experiment 5
Name:
Date:
Lab day:
1.
Reaction:
2:
Mechanism:
3.
Amount of methyl benzoate:
_________ mL
_________ mmol
4.
Amount of product isolated:
_________ g
_________ mmol
5.
Percent yield of product:
6.
Melting point of the product: (if you were not able to obtain a m.p. because your
product was too liquidy, make a note here.)
Literature:
Source:
Actual:
7.
List the important IR peak frequencies of triphenylmethanol, and assign them to
bond vibrations.
Staple the carbon copies of your lab notebook and your IR spectrum to the lab report.
Questions:
1.
What is the name of the product of the reaction if dry ice (solid CO2) were used as
the electrophile instead?
2.
After the first addition of phenyl magnesium bromide, a ketone is formed. This
goes on to react with a second equivalent of the Grignard reagent to give the
desired product. How could you determine if your product were contaminated
with this ketone?
3.
Propose a method that you could use to prepare the ketone intermediate from any
carbonyl containing compound. You may need multiple steps.