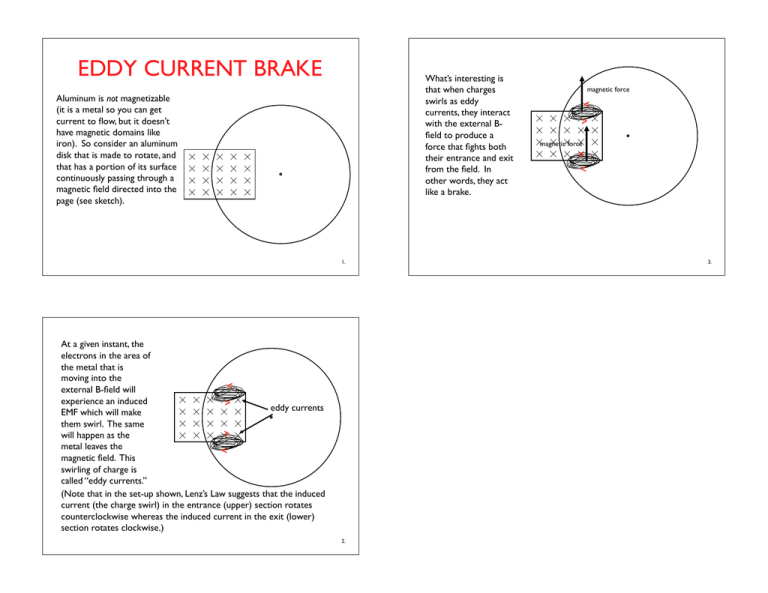 EDDY CURRENT BRAKE!
What's interesting is
that when charges
swirls as eddy
currents, they interact
with the external Bfield to produce a
force that fights both
their entrance and exit
from the field. In
other words, they act
like a brake.!
Aluminum is not magnetizable
(it is a metal so you can get
current to flow, but it doesn't
have magnetic domains like
iron). So consider an aluminum
disk that is made to rotate, and
that has a portion of its surface
continuously passing through a
magnetic field directed into the
page (see sketch).!
1.!
At a given instant, the
electrons in the area of
the metal that is
moving into the
external B-field will
experience an induced
eddy currents!
EMF which will make
them swirl. The same
will happen as the
metal leaves the
magnetic field. This
swirling of charge is
called "eddy currents."!
(Note that in the set-up shown, Lenz's Law suggests that the induced
current (the charge swirl) in the entrance (upper) section rotates
counterclockwise whereas the induced current in the exit (lower)
section rotates clockwise.)!
2.!
magnetic force!
magnetic force!
3.!