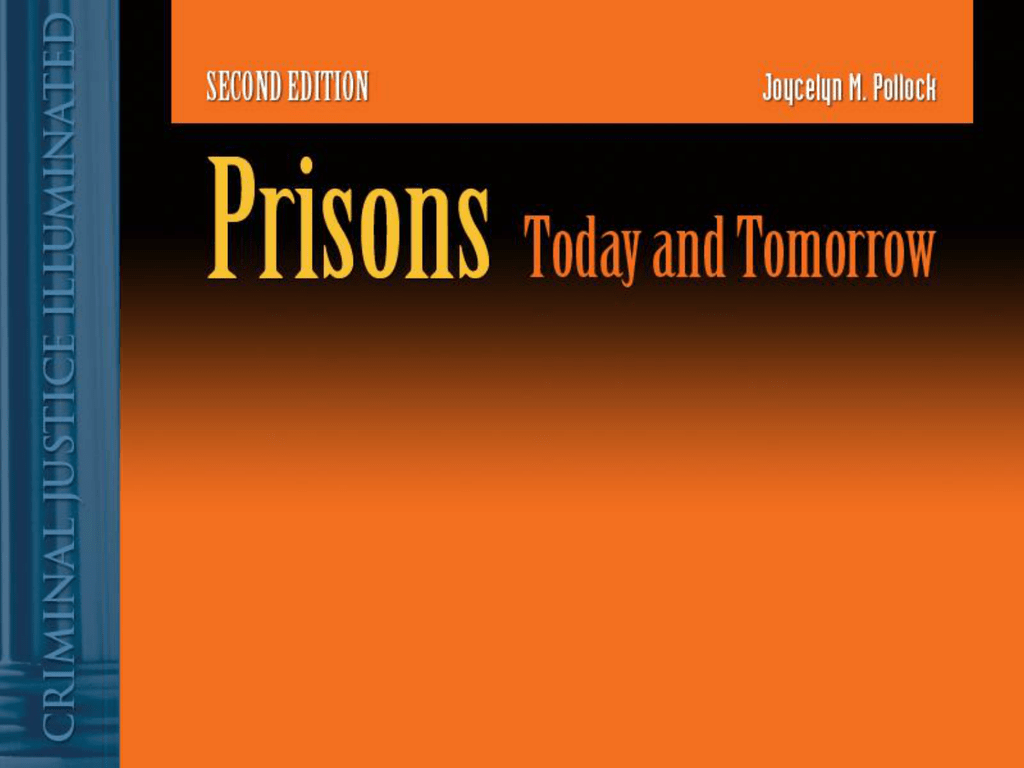 Chapter 3
Sentencing Trends and
Incarceration
Introduction



(1 of 2)
There are about 2 million incarcerated
in prisons and jails
Rate of growth slowing down
Incarceration rate displays by per
100,000

Advantages: allows comparisons over time
and between jurisdictions
Introduction


National average (2003) 482 per
100,000
Some states have higher than average


Louisiana, Mississippi, Texas
Go to


(2 of 2)
http://www.ojp.usdoj.gov/bjs/correct.htm
Federal system has almost doubled in
past decade
Prison Inmates


Women and minorities have been
differentially affected.
Rates are different by race and sex



White women: 38 per 100,000
Black women: 185 per 100,000
From 1995–2003


Male inmates increased 29%
Female inmates increased by 48%
Sentencing Reforms

Sentencing structures
Indeterminate
 Partially indeterminate
 Determinate


presumptive
The Supreme Court and the
Sentencing Process


Sentencing guidelines – federal &
state
U.S. v. Booker & U.S. v. Fan Fan

Raises doubts about legality
Chronic Offender Legislation


Three strikes law – in California and
elsewhere
Found constitutional by Supreme
Court and voters rejected changes
to it
Drug Offenders and Prison
Overcrowding



Majority of those sentenced are drug users
who commit property crimes.
Crimes and recidivist property offenders
Drug crimes




31% of all state prison sentences
45% of all federal sentences
Racial differences in sentencing
Drug sentencing affects women

Greater % of women sentenced for drug crimes
Responding to Overcrowding



22 states and federal system operating over
capacity
Overcrowding as a cause of stress?
Strategies to Fight Overcrowding




Construction, increasing existing facilities,
double bunking, increased use of local jails,
community based correctional services
Courts may require states to reduce capacity
2001 – prison expenditures was $29.5 billion
Contracting with private providers
Texas and California: Leaders
in Incarceration




Texas – 166,911
California – 164,487
25% of all U.S. prisoners in these 2
states
Prisons cost each resident of the U.S.
$104 per year
Front End Strategies to Fight
Overcrowding




Increased use of probation;
intermediate sanctions
Drug courts
Minnesota is a leader
Problem of net-widening
Back End Strategies to Fight
Overcrowding



Early release; parole
Texas and California combined have
about 1 million on parole and probation
NCCD's research shows early release
does not endanger the public
Future Directions

Three strikes


Do the deter crime?


Research shows how expensive these laws
are
Research is mixed but most show no effect
Other criticism is that use of threestrikes varies by county
Social Costs of Prison
Expansion

"Opportunity costs"


Money spent on prison is not spent on
education, health care, etc.
More African American men in prison
than college?
Conclusions


Research doesn't show connection
between three strikes and greater
reduction of crime.
Public opinion polls show Americans
may be softening in their desire for long
prison sentences.