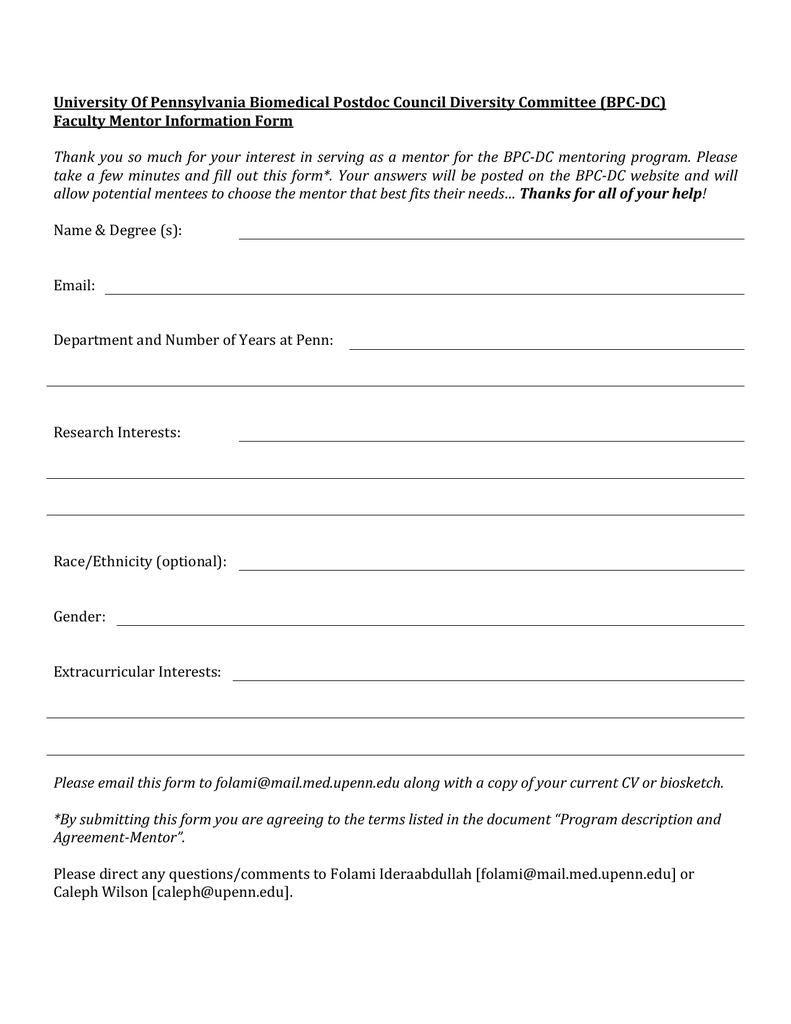 University Of Pennsylvania Biomedical Postdoc Council Diversity Committee (BPC-DC)
Faculty Mentor Information Form
Thank you so much for your interest in serving as a mentor for the BPC-DC mentoring program. Please
take a few minutes and fill out this form*. Your answers will be posted on the BPC-DC website and will
allow potential mentees to choose the mentor that best fits their needs… Thanks for all of your help!
Name & Degree (s):
Email:
Department and Number of Years at Penn:
Research Interests:
Race/Ethnicity (optional):
Gender:
Extracurricular Interests:
Please email this form to [email protected] along with a copy of your current CV or biosketch.
*By submitting this form you are agreeing to the terms listed in the document "Program description and
Agreement-Mentor".
Please direct any questions/comments to Folami Ideraabdullah [[email protected]] or
Caleph Wilson [[email protected]].