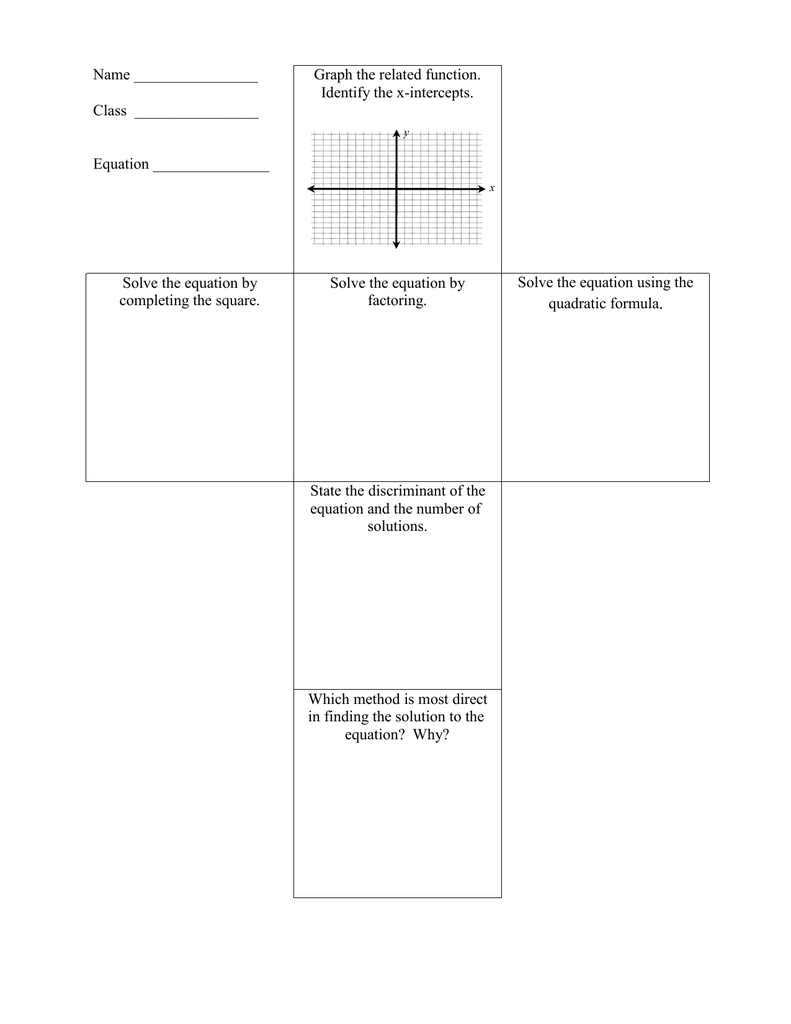 Name ________________
Graph the related function.
Identify the x-intercepts.
Class ________________
y
Equation _______________
x
Solve the equation by
completing the square.
Solve the equation by
factoring.
State the discriminant of the
equation and the number of
solutions.
Which method is most direct
in finding the solution to the
equation? Why?
Solve the equation using the
quadratic formula.
Algebra II
Cubing Assignment- Teacher Directions
Each student will be given a problem to solve in a variety ways based on his or her performance
on a pre-assessment instrument. The level one problem is the easiest among the group while the
level five problem is the most challenging.
(1) Level One: x 2 2x 8 0
(2) Level Two: 9x 2 30x 25 0
(3) Level Three: x 2 6x 1
(4) Level Four: 2x 2 3x 2 0
(5) Level Five: 5x 2 8x
1
Algebra II
Student Cubing Directions
1) Solve each problem on your cubing template and discuss your answers with members of
the group.
2) One person in each group needs to cut out a cube with faces measuring 6 ¼ inches.
3) Each member in the group must write on the final cube.
4) After each face has been completed, you will need to assemble the cube, tape it, and hang
it up in my classroom.